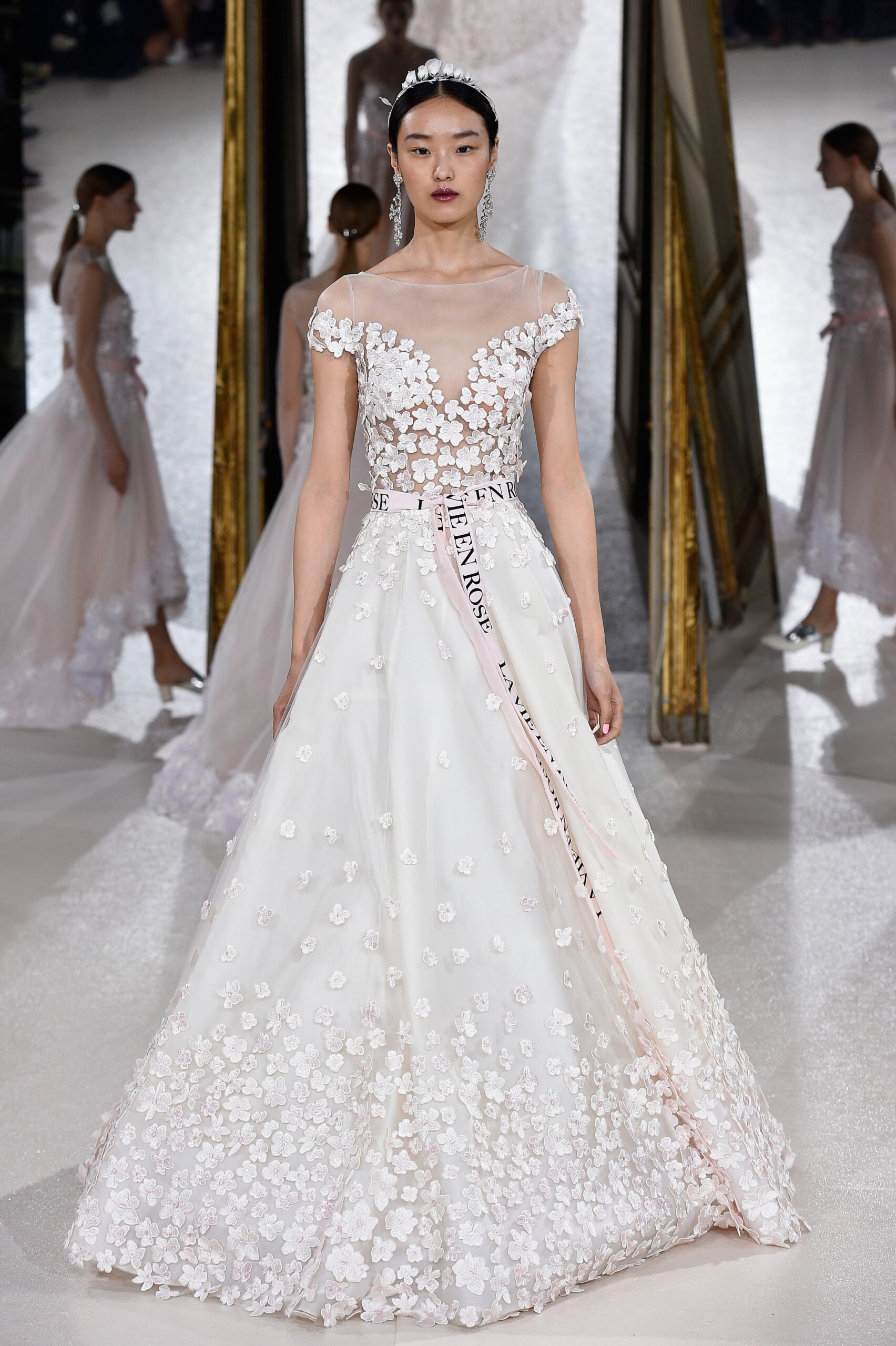 Introducing
LA VIE EN ROSE
The collection comprise the Kaviar Gauche-typical bridal designs, the bridal couture collection, ready-to-marry and couture dresses, as well as occasion and red carpet looks. Especially delicate, transparent fabrics such as chiffon, organza and silk tulle were selected for the dresses.
This time Kaviar Gauche takes the game of contrasts lightly, with subtle takes on heterogeneous material mixes – delicate silk tulle meets pink knit. But masculine trouser and blazer looks are also integrated and show the diversity of the collection.
For the creation of the headpieces and neck jewellery, Kaviar Gauche collaborated closely with the designer Huli Khuvilai of the accessory label Kokoro, and together developed the Sleeping Beauty fascinators for this collection, which pick up on and develop the colour and formal language in a special way.
Romantic femininity, French elegance and a natural effortlessness are the main attributes of the current collection, as of their wearers. Once again Kaviar Gauche has created looks for the modern and feminine woman who dares to tread new paths, thereby winning hearts with her positive attitude.