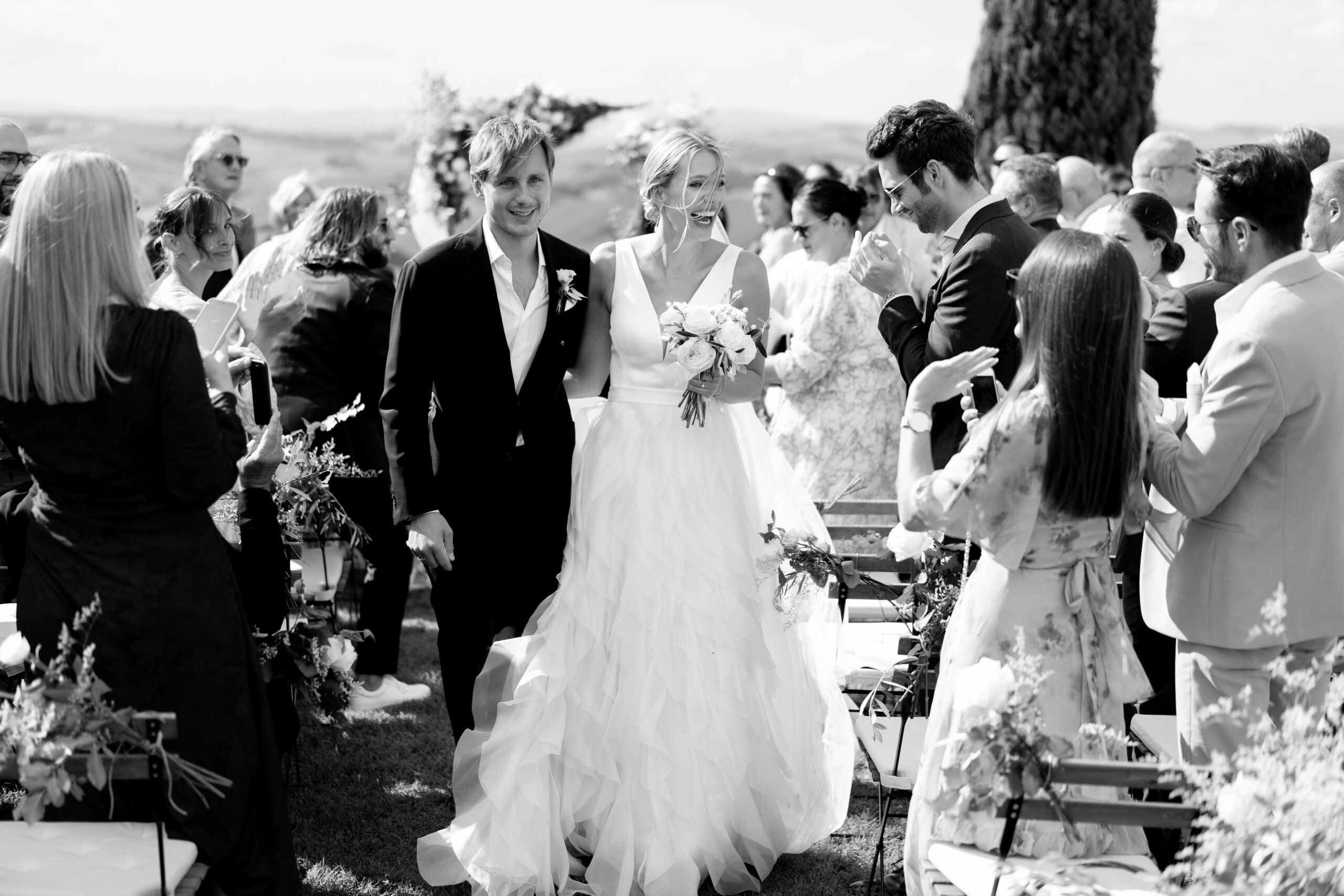 Pizza, Pasta & Amore…
In the heart of Tuscany, far from any big cities, Anna and Nick found the perfect location "The Lazy Olive" to celebrate their big wedding weekend.
On Friday evening, around 100 guests arrived and gathered for the "Welcome Night", a casual Italian Pizza Party, which was a homage to the motto of their wedding.
On Saturday it was finally time for their big day. 
Under the shade of the Tuscan olive trees surrounded by family and friends, Anna and Nick got married.
Anna opted for her personal dream dress, the Arielle Volant Dress by Kaviar Gauche.
Afterwards, there was a wedding party under the starry sky, at which the bride and groom were duly celebrated.
We wish all the best for their future together. 
Tank you Lelia Scarfiotti for the stunning pictures.