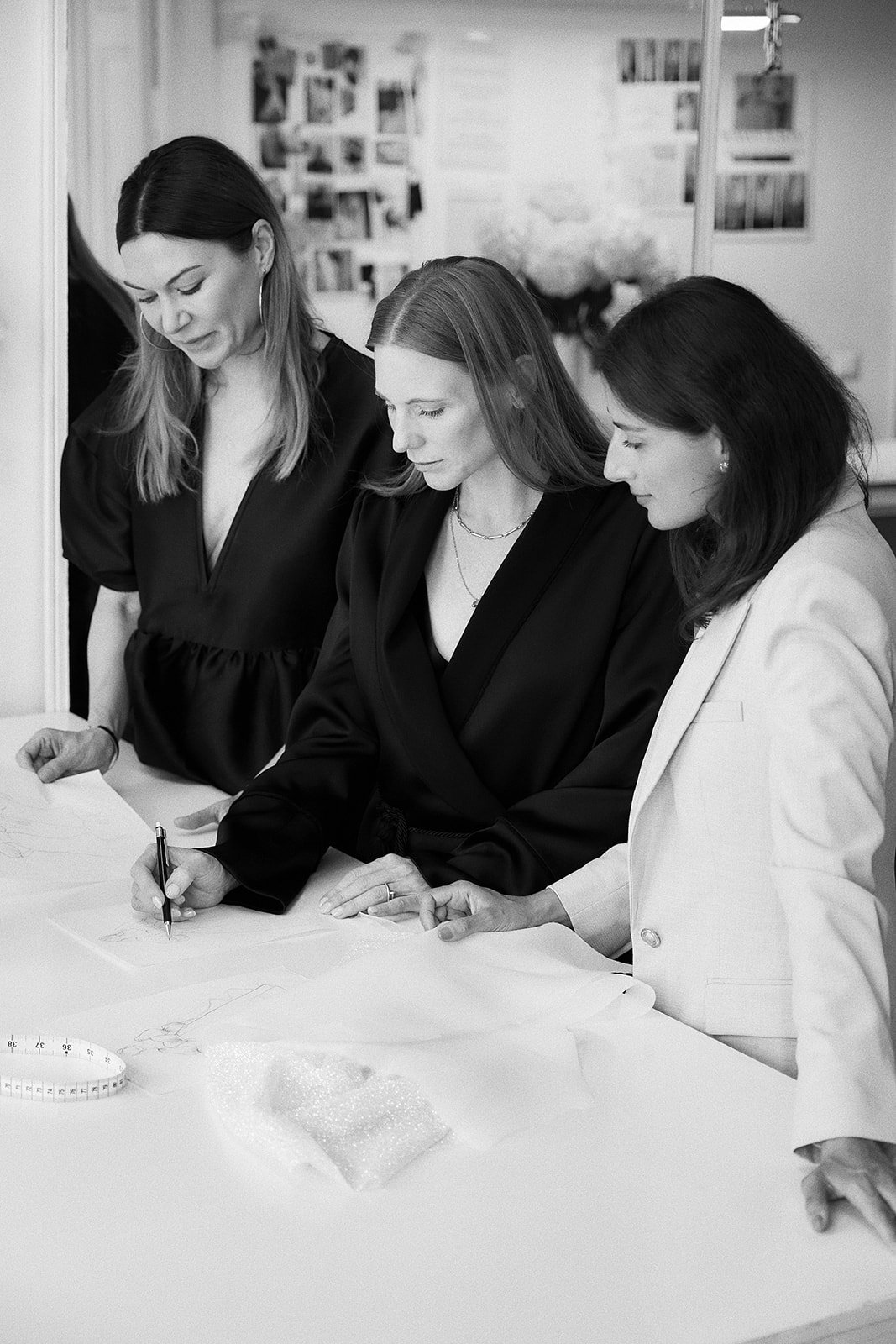 We believe that your wedding day should be as unique and special as your love story. That's why we are thrilled to introduce our exclusive custom wedding dress service, where we work hand in hand with you to create the gown of your dreams, made with love and care.
Made with Love in Germany
Design Your Dress
Your wedding dress should reflect your personality and style. With our custom service, you become the co-designer. Share your ideas, inspirations, and dreams with us, and we'll bring them to life. Whether you envision a romantic ballgown, a sleek and modern silhouette, or something entirely unique, we're here to make it happen.
Crafted to Perfection
Our talented team of skilled artisans and seamstresses will meticulously craft your gown from the finest materials. Every stitch, bead, and detail is done with utmost precision and care, ensuring that your dress is a true masterpiece. Your weeding dress made with love in Germany.
The Perfect Fit
Your custom-made gown will be tailored to fit you perfectly. We'll schedule fittings to ensure every detail is just right, so you can step into your dress on your wedding day with absolute confidence.
Book Your Consultation
Ready to turn your dream wedding dress into a reality? Contact us today to schedule a consultation with our experienced designers, consider an 8-12 month development time.
Let's turn your dream into reality!