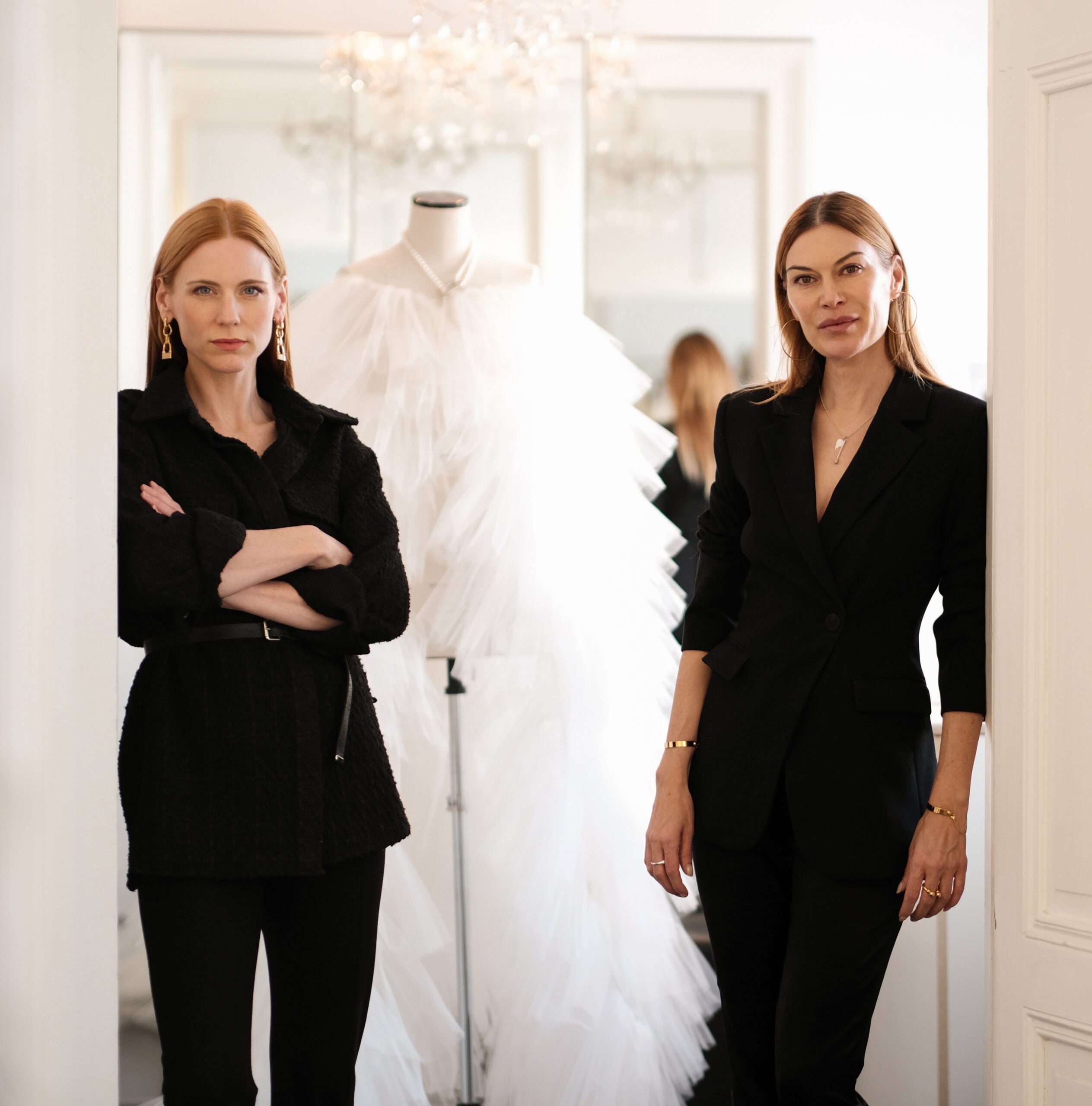 Alexandra Roehler and Johanna Kühl create modern bridal couture as well as luxurious occasion looks, made in Germany: The Berlin fashion label Kaviar Gauche started in 2004 with a guerrilla fashion show in front of the Paris department store Colette and has since become one of the most successful and internationally renowned German fashion labels.
Kaviar Gauche was founded by the designers Alexandra Roehler and Johanna Kühl. Their collections are characterized by simple elegance, graceful design, and skillful play with contrasts. They stand for 'modern glamour made in Germany' like no other designers.
MODERN GLAMOUR MADE IN GERMANY
The fashion label has enjoyed remarkable hype since the launch of its first collections. Among its numerous followers, it can count famous fans like Heike Makatsch, Florence Welch and Rosie Huntington-Whiteley, and many more.
Inspired by red-carpet looks, KAVIAR GAUCHE has been creating a new bridal fashion collection every year since 2009 – KAVIAR GAUCHE Bridal Couture.
All collections of the fashion label are available in the three Bridal Concept Stores Berlin, Munich, and Düsseldorf as well as selectively in the Online Store. As well as at selected retailers. Loho Bride in LA, Printemps in Paris and Juno Fukuoka, Japan.