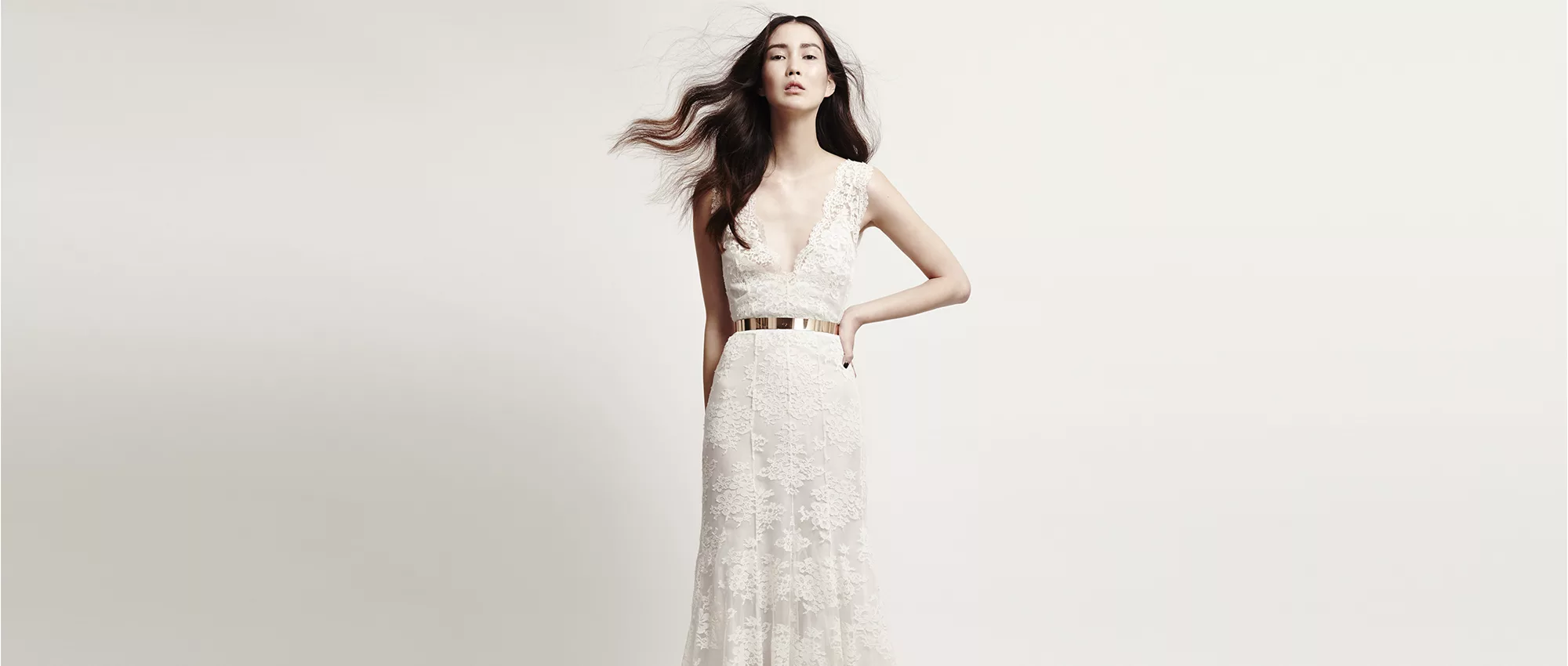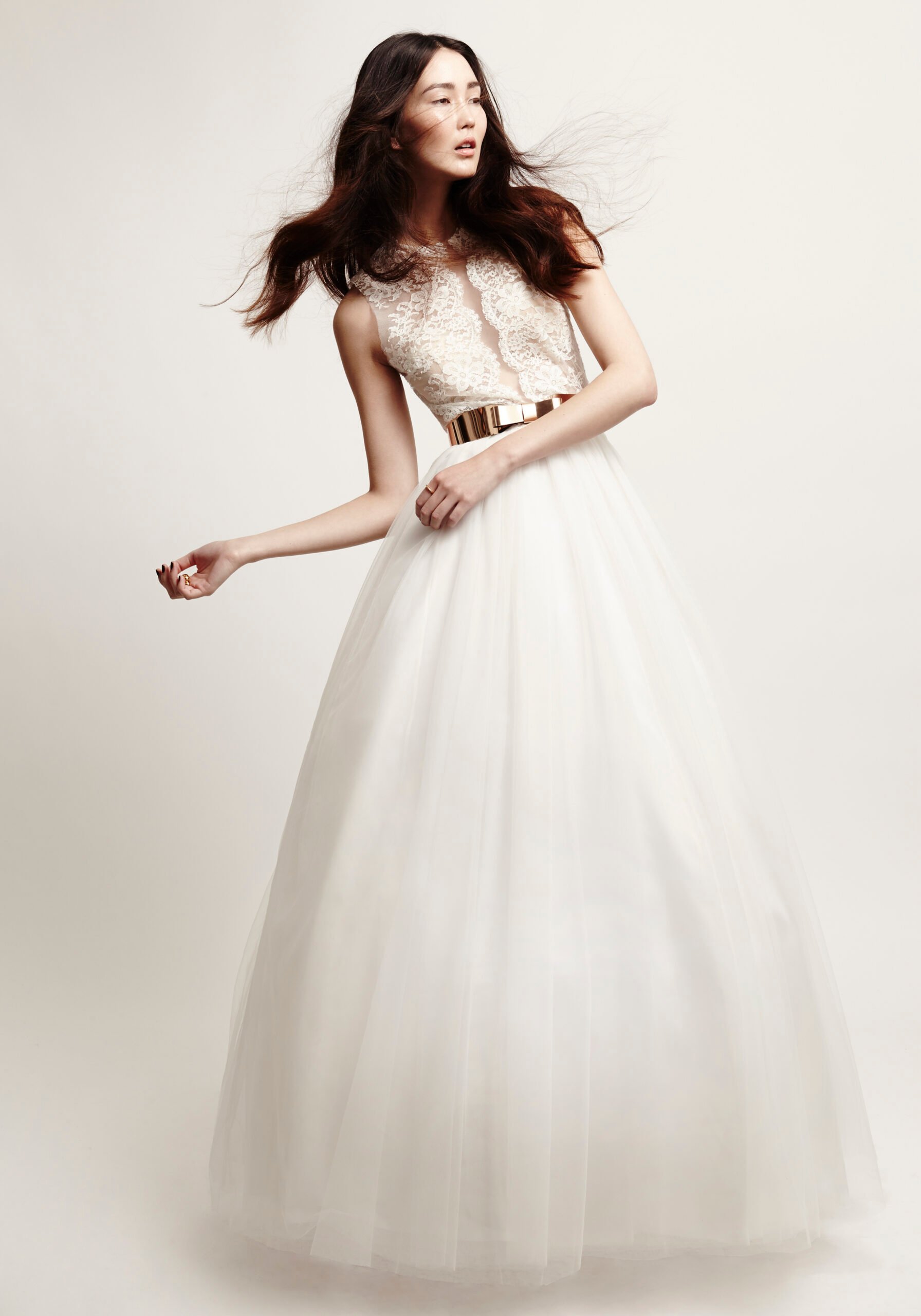 Introducing
PETITE FLEUR
The opposites are the silent motto of the feminine- floral Bridal Couture collection by Kaviar Gauche. The eponymous focus of the 16- piece ,,Petite Fleur'' line is reflected in the embroidery used: the filigree embroidered flower pattern are all hand-sewn.
For their ,,Petite Fleur'' collection, Fischer-Roehler and Kühl were inspired, among other things, by the typical pattern of Chinese porcelain. In imperial times, it had to shine in clear jade white, be delicate and strong at the same time and be of correspondingly high quality.
Kaviar Gauche translated these characteristics into a very grateful range of ultra- feminine wedding dresses.