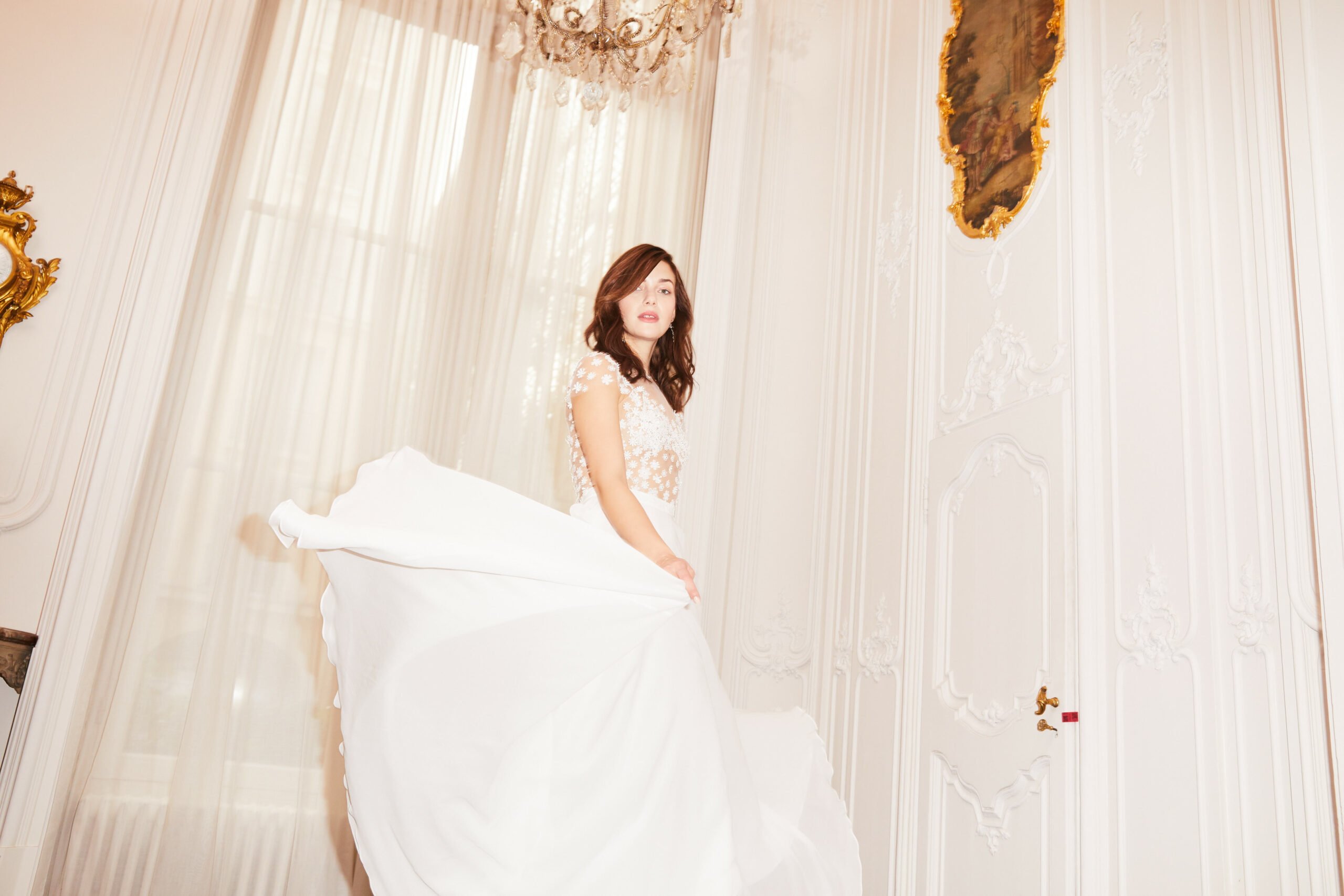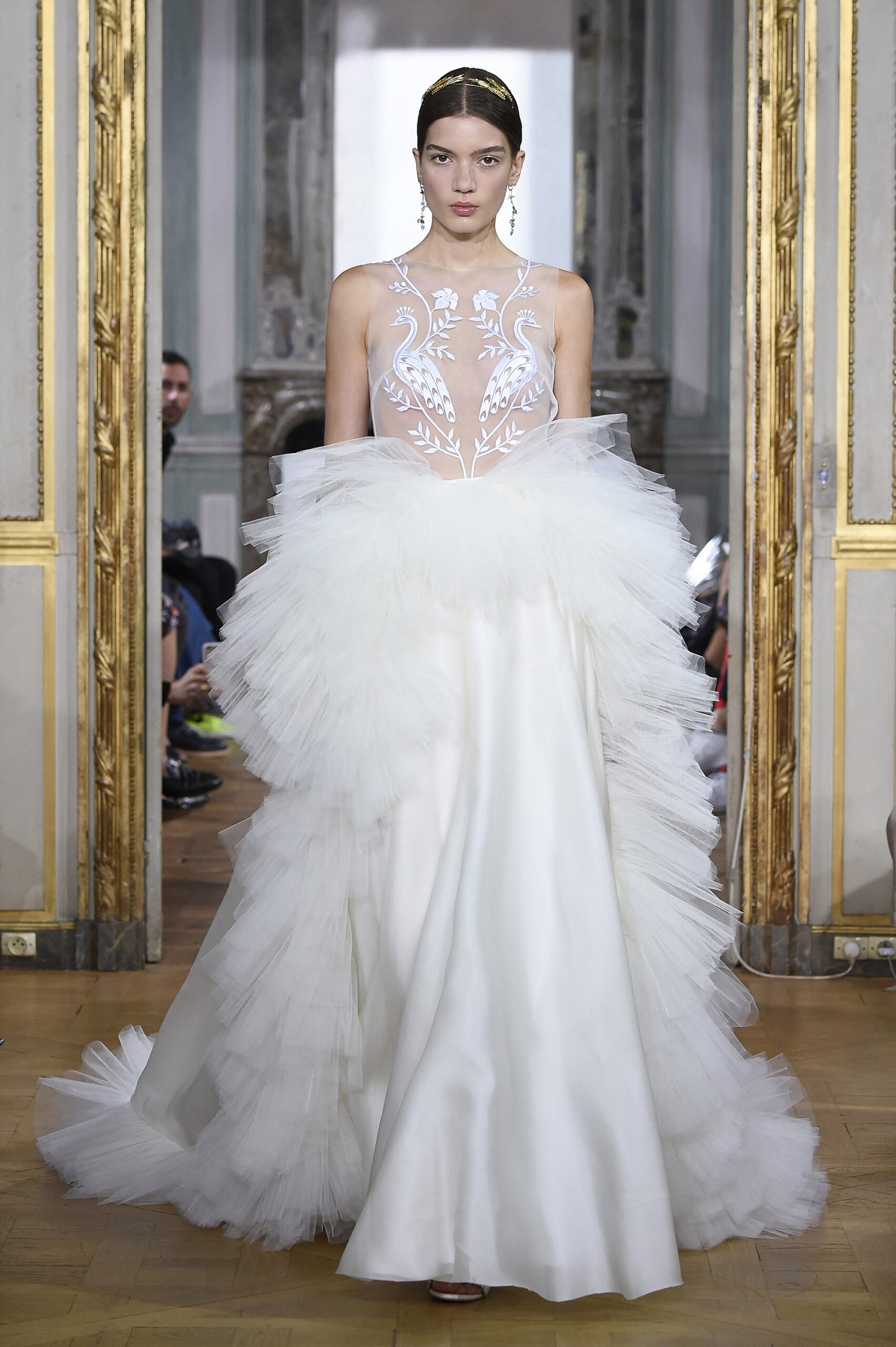 Introducing
SANS SOUCI
The Bridal Couture collection ,,Sans Souci'' was presented in Paris. Translated from French the title means ,,without worries''. The designers Alexandra Fischer- Roehler and Johanna Kühl were inspired by an attitude to life. Moments of happiness served as the inspiration for the new collection. According to the designers ,,sometimes the most precious thing is to be able to enjoy a special lightness and carefreeness in life''.
Kaviar Gauche shows a collection for modern women who go through life uninhibitedly, live free from constraints and always manage to keep their freedom in spirit. ,,Sans Souci'' is transferred to the dresses through the use of stretch fabrics and flowing silhouettes – which offers particular comfort.
The 24 exclusively ivory- colored looks once again impress with the interplay of contrasts and innovative elements, the designers show casual off-the-shoulder and clean cape looks that are worn long or, for a modern contour, shorter with a flared pant leg – a symbiosis of classic femininity and cool elegance. 
As in the previous collections, French lace is used in addition to delicate fabrics such as chiffon, organza and silk tulle. Off-the-shoulder details give the princess like corsage looks a modern nonchalance. Flower details of a water lily pond, peacock-like lace elements, ears of corn, embroidery from nature and heart motifs are core elements of the new collection.