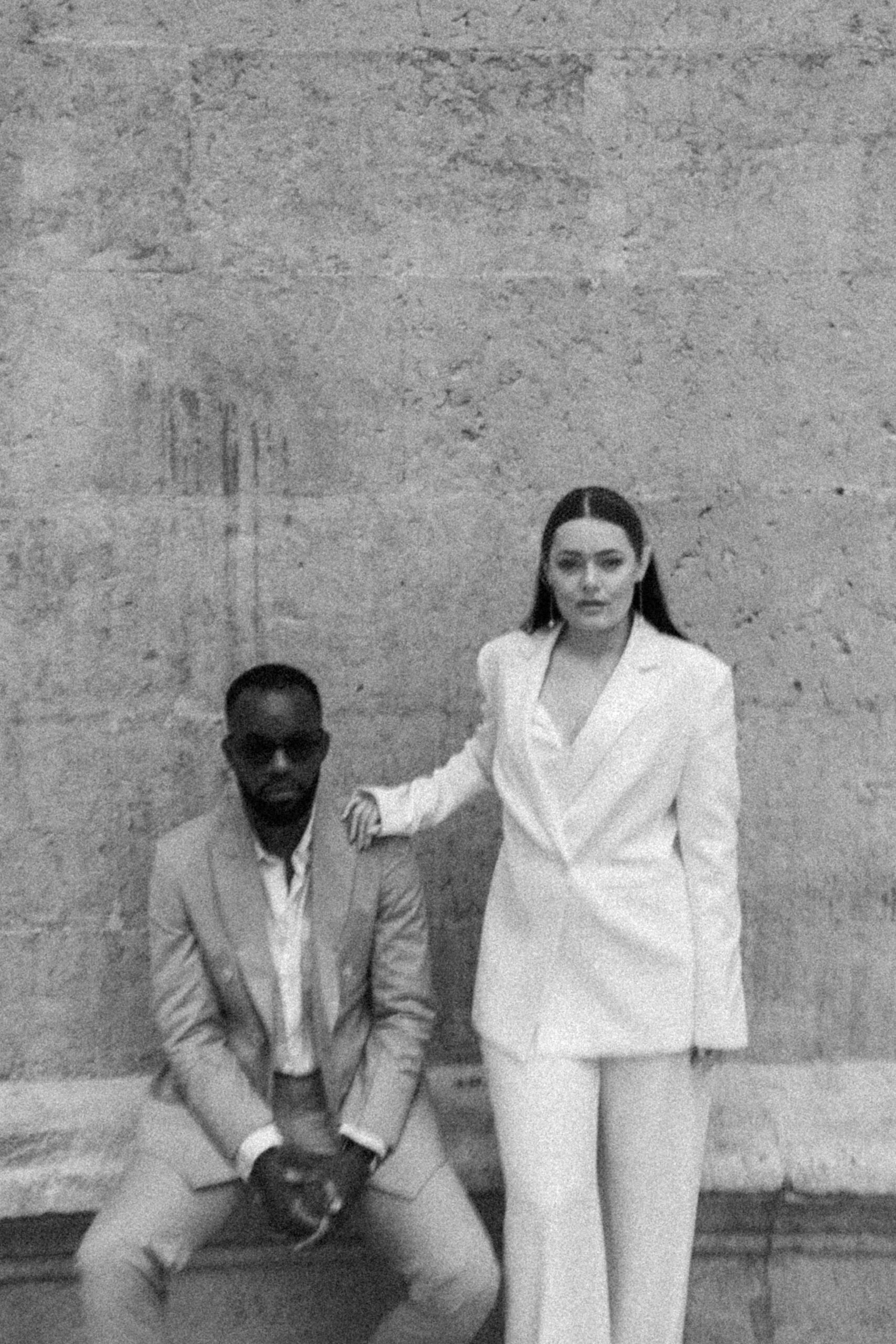 A wedding so beautiful you want to do it all over again..

that's how Magdalena and Jorge celebrated their civil wedding with their loved ones on the 4th of July 2022 in Lisbon. The bride wore a custom made Oversized Suit for this romantic day. Magdalena wanted an oversized but fitted look, so the suit was perfectly made for her. This modern look was completed by a romantic Headpiece.
Fate made sure that these two find each other. They met through mutual friends and as luck would have it two weeks later they were sitting next to each other in a club. This resulted in a love that is made to last forever.
The big wedding celebration with their families and friends took place on the 9th of July 2002 in the breathtaking Villa Rizzardi in Italy. This beautiful vineyard with it's scenery is the perfect location for a romantic wedding. Magdalena chose the elegant Rosebud Dream Dress for this day. The look was made complete with a long veil for a dreamy look. Everything about this wedding was simply perfect and everyone will remember it forever.
We wish Magdalena and Jorge all the best for their future together. We hope that their love for each other only grows with the years and that they will share a lot of beautiful memories like this one.
Thank you Adriana for the beautiful pictures of the civil wedding and thank you to Irina and Matej for the pictures from Italy.