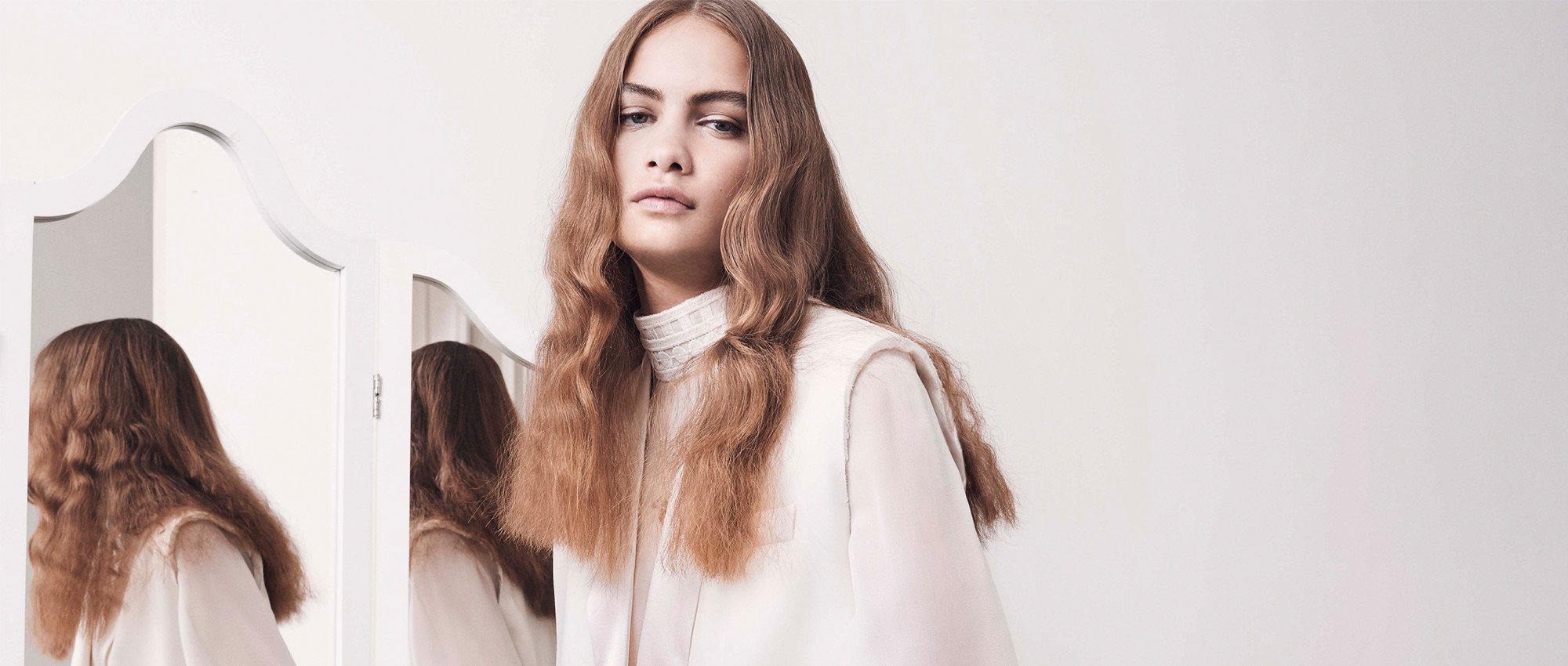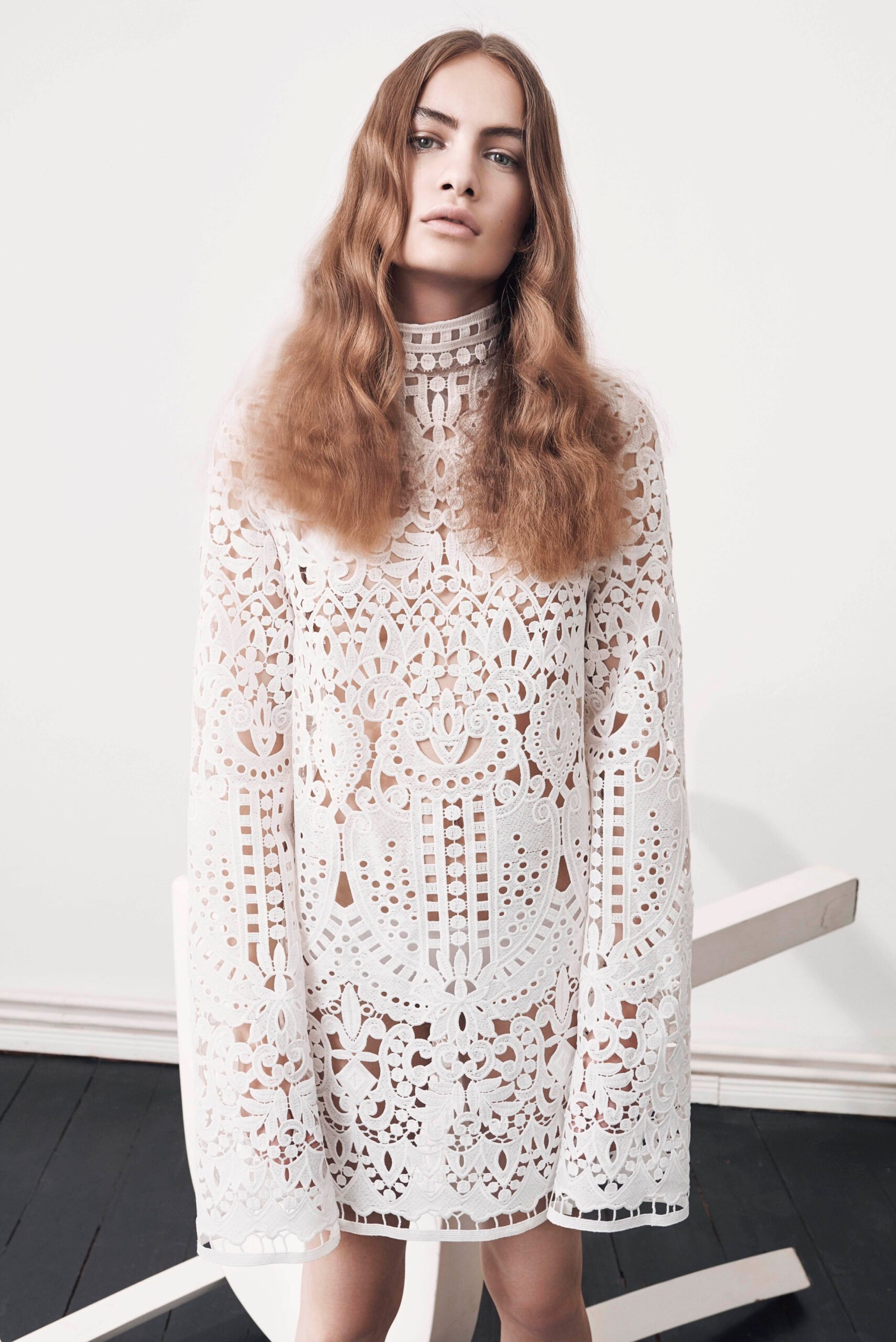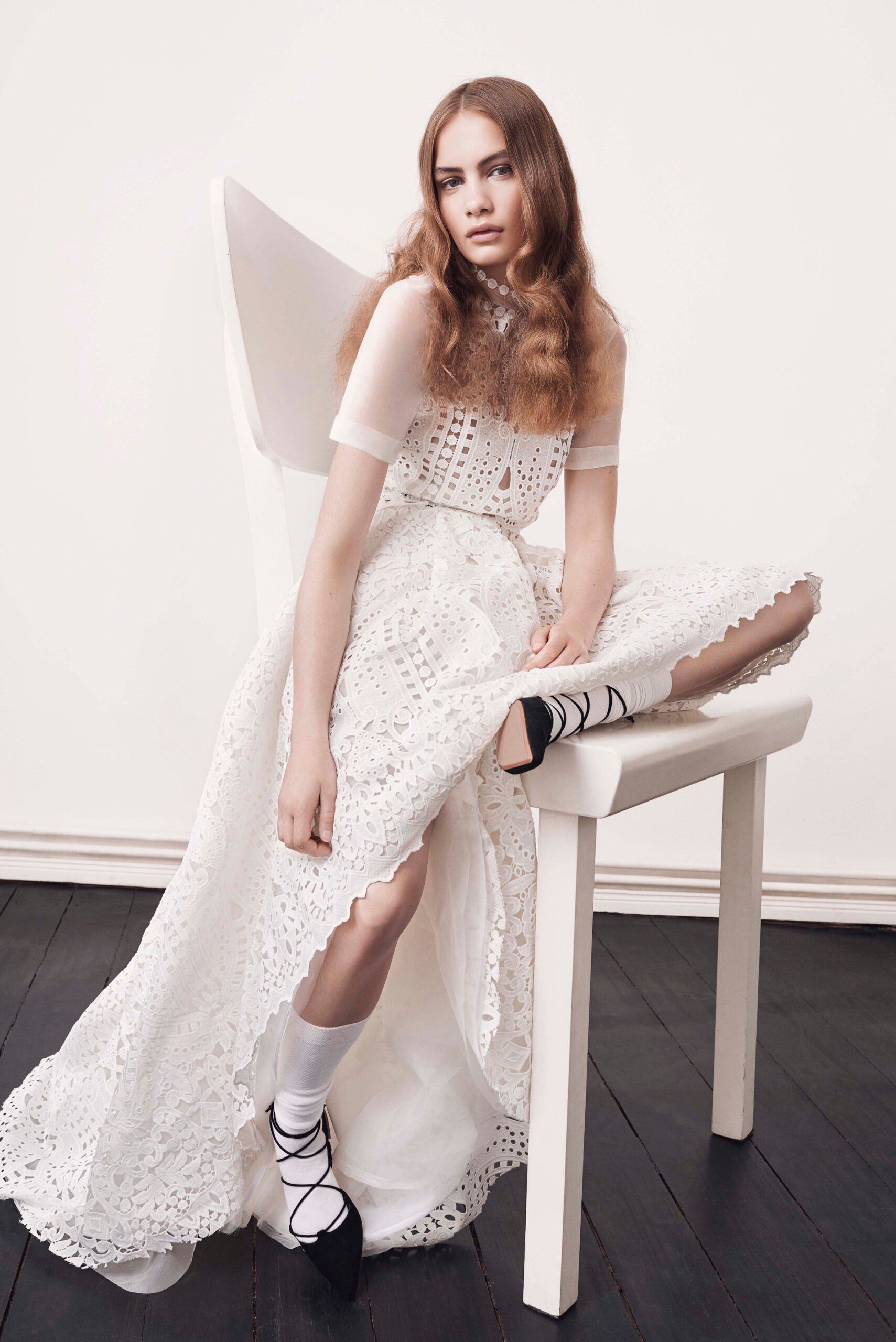 Introducing
WONDERLAND
Through the Looking Glass
For their 'Through the Looking Glass' capsule collection the designers Johanna Kühl and Alexandra Roehler were inspired by the new film 'Alice Through the Looking Glass'. The result is an enchanting collection comprising five outfits and accessories.
'Alice Through the Looking Glass' is the sequel to the worldwide box office hit 'Alice in Wonderland'. Alice returns to Wonderland, but this time through a magical mirror that allows her to revisit the fantastical world. Alice travels back in time where she meets friends and foes from various different stages of her past and finds herself in a perilous race against time.
The concept of time, the film's main theme, is also indirectly conveyed in the collection: in hidden references like the 'Forever' clutch and the cogwheel necklace.
Ornaments and passements from the Wonderland embroideries are a nod to one of Alice's captain-style outfits and are combined with a feminine silhouette. This playful referencing is particularly visible in the collection's centrepiece: the Alice dress. The use of reflective details ('Forever' clutch) and mirror embellishments on heels round off the 'Kaviar Gauche inspired by Alice' look. XXL violet lace details highlight the overall Wonderland theme of distorted proportions and perspectives, contributing a touch of humour and irony to the collection.