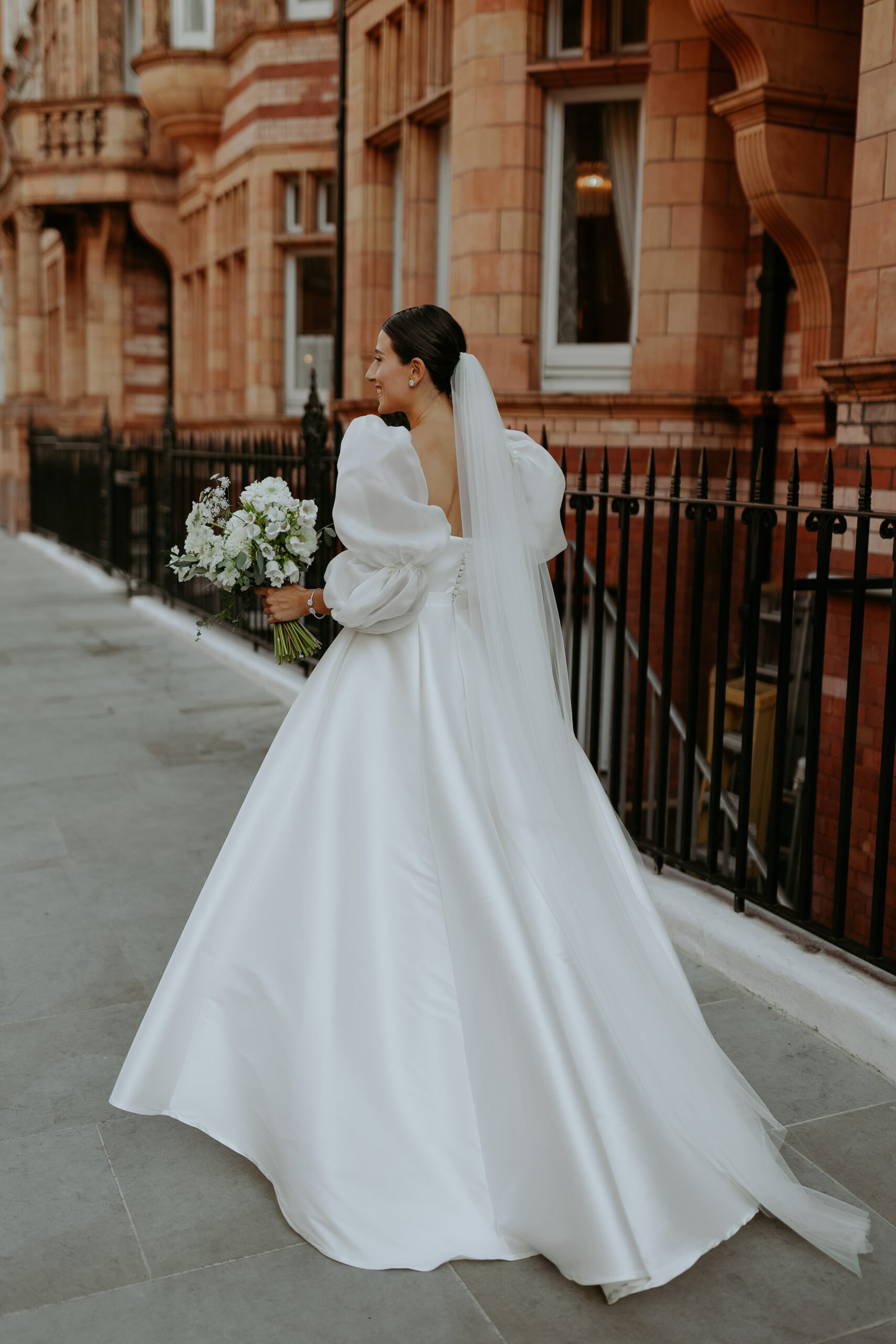 It was the ultimate mid-century dream wedding in three acts….
Julia Haghjoo and her husband Adam celebrated between August and September 2022 as part of three celebrations. At her civil ceremony in London, Julia beamed in a Bardot neckline dress from the Sans Souci collection and in an intimate ceremony at the Kew Gardens as well in a tailored dress inspired by the jazz era of the 1920s.
So that everything was perfect for their big day, the Designers Johanna Kühl and Alexandra Röhler created Julia's custom-made dream dresses according to her wishes. For the London ceremony, they designed Julia's first wedding dress, to which she added puff sleeves as an accent. At the big weekend party in Somerset, which was celebrated with 90 guests, Julia delighted in a midi version of the Sunny Scarf Dress. The first night of the wedding party was filled with party games, festive cocktails, a gourmet menu with the best local products and emotional speeches, which rounded off the day with a special performance by artist Kyan and a live DJ set. On Sundays, the three-day wedding party ended with a brunch at the Botanical Rooms restaurant, followed by croquet and Bloody Marys in the garden.
The wedding of the two was taken up by the French Vogue, with another article about the creation process of the two dresses specially made for Julia.