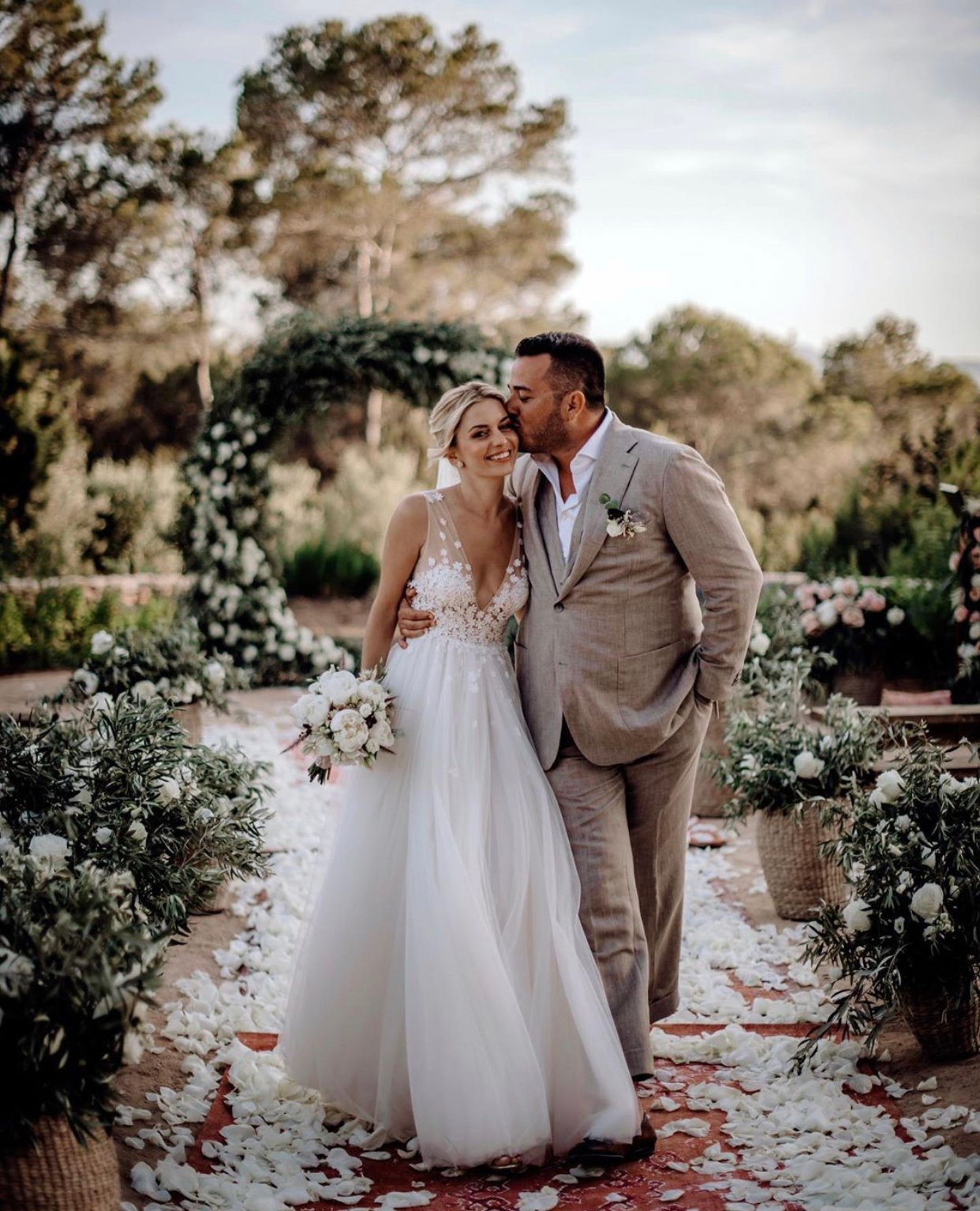 Suitably to the summer a very special Kaviar Gauche bride married.
Last weekend the wonderful bride Delia Fischer and her groom Max Lachance got married in sunny Ibiza. The Kaviar Gauche bride wore the Flirty Daisy Couture dress from the Sans Souci Collection. The princess style bridal look was rounded off by the meter-long Daisy Couture veil. Both the modern wedding dress and the gorgeous veil were decorated with pink Swarovski stones.
We wish the beautiful bridal couple a wonderful honeymoon and a promising future. The entire wedding look is available in our Online Store and in our Bridal Concept Stores in Munich, Berlin and Düsseldorf.