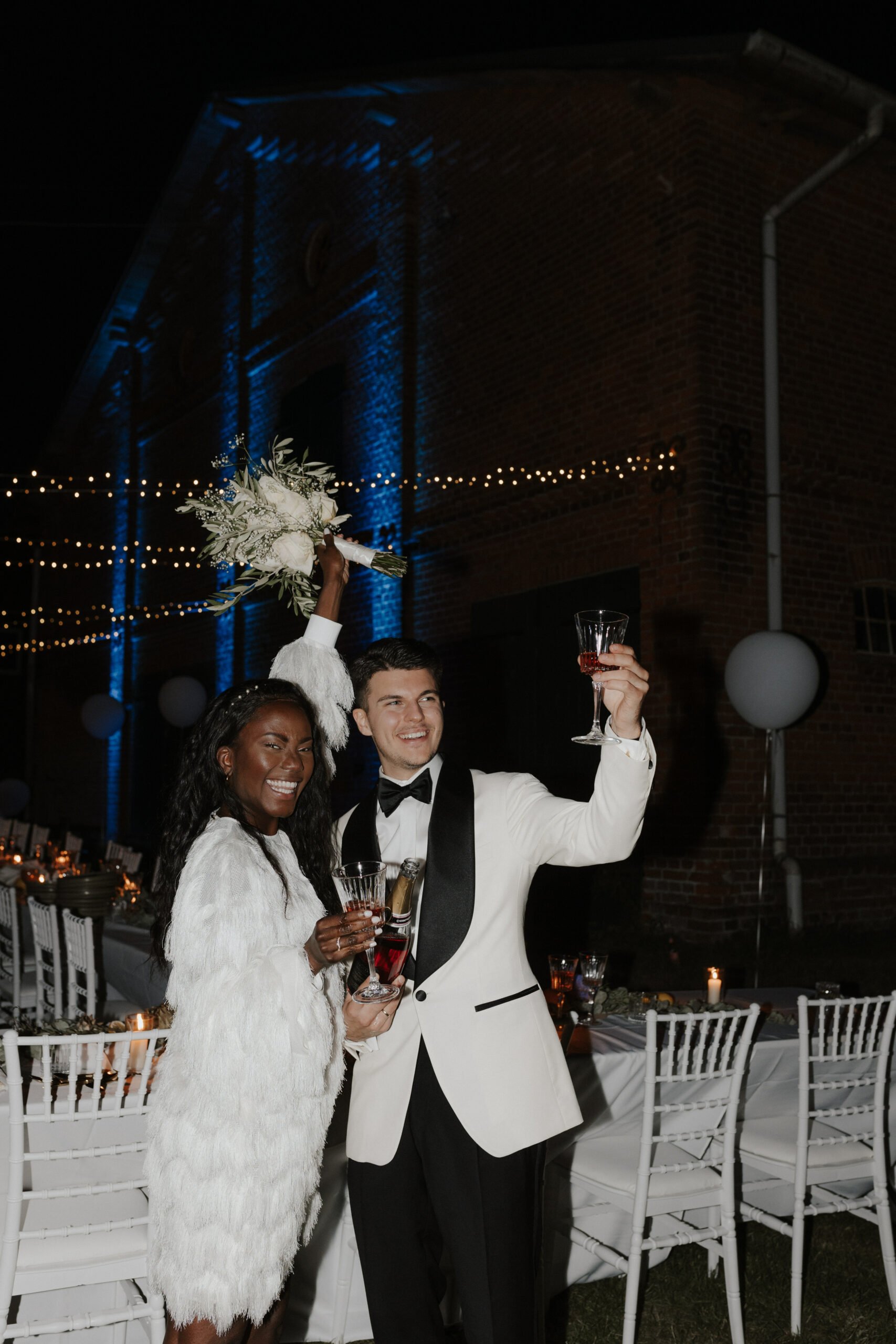 Dolce Vita in the north….
Was the motto of the dream wedding of Emma and Richy.
For their special day, they planned an outdoor wedding ceremony where Emma drew all eyes in a Kaviar Gauche Twist Sweater Dress. In a charming private estate outside Hamburg, the bride and groom celebrated under the stars with a romantic atmosphere that captivated all their guests.
The most beautiful moment for the bride and groom was when everyone sat together at the long table, and they were able to look into the happy faces of friends and family. A speech from the groom's father to remind them that love is very special, and you should always listen to your heart was another emotional highlight of the evening.
For the documentation of this special day, they engaged the photographer Cora Neumüller, who captured many moments marked by emotion and made the day unforgettable for all. 
We wish the bride and groom all the best for their next big chapter.