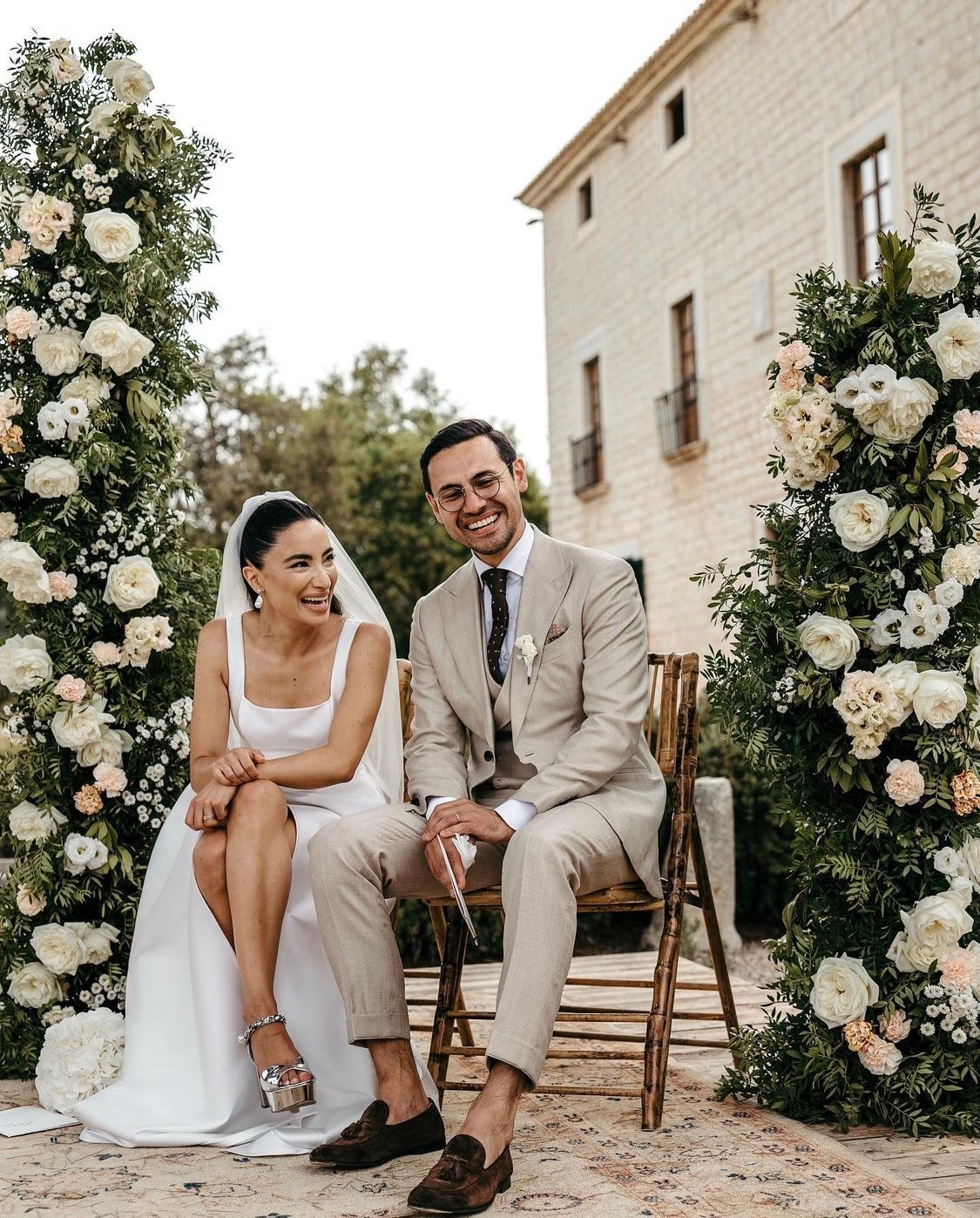 A big party..
was celebrated by Liona and Peyman for their dream wedding with family and friends. The location for the big celebration was the Finca Monica in the heart of Mallorca. A truly beautiful place. Up until the night everyone danced, laughed and celebrated the happy newlyweds. The pictures show that this day was all about love and fun.
The beautiful bride Liona chose a modern but romantic look for her big day. She wore the Spencer Square Dress Plain which underlined her elegant look perfectly. In combination to the dress she wore a traditional veil.
We wish the happy couple all the best for their future together. We hope that their love is growing with each year that they spend together and that they keep celebrating their love forever.
A big thank you to Chris and Ruth for the gorgeous pictures.