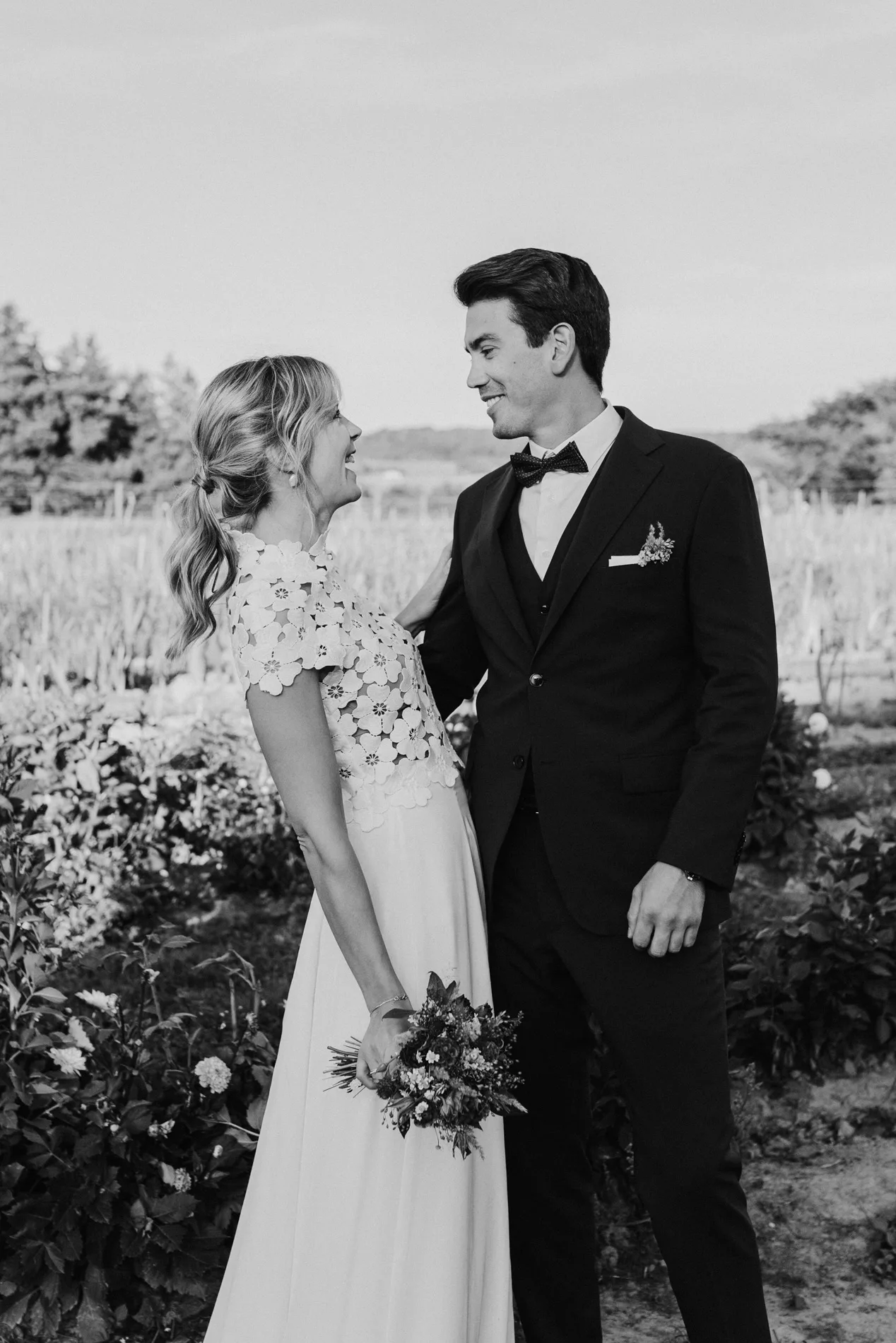 Cecile and Miko celebrated their love on the Sunnshineestate, a hotel near Essen. They said YES under the bright late summer sun and surrounded by their closest family & friends.
Cecile choose a dreamy ensemble by Kaviar Gauche: The Buttercup Top & Pure Skirt. The top is playful and perfect for summer, combined with a wide flowing skirt.
We wish you both the best for your future together, Cecile & Miko!
Thanks go out to the amazing photographer, Maria Kreibich.