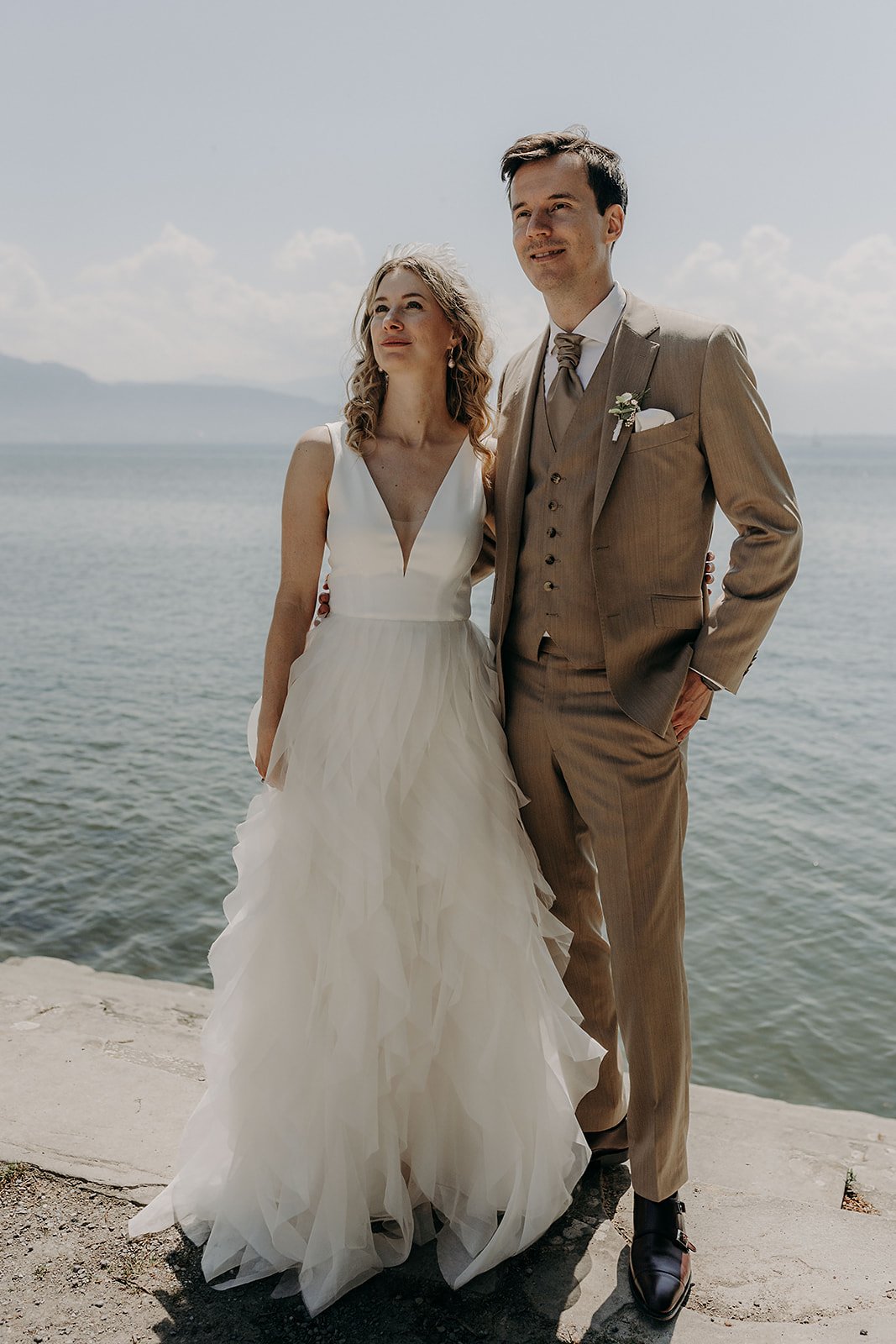 Long live Geesa and Florian!
The couple exchanged their wedding vows on the 14th of may 2022 at lake Constance. It's located between Germany, Switzerland and Austria.
They met their wedding guests in Lindauer harbour and celebrated at 'Restaurant Weiß' in a town called Bregenz.
The bride wore our Arielle Volant Dress – a wonderfully opulent A lines shaped dress- elegant and feminine at the same time.
What a dream wedding for a dreamy couple.
Thank you for the amazing pictures, Lisa.