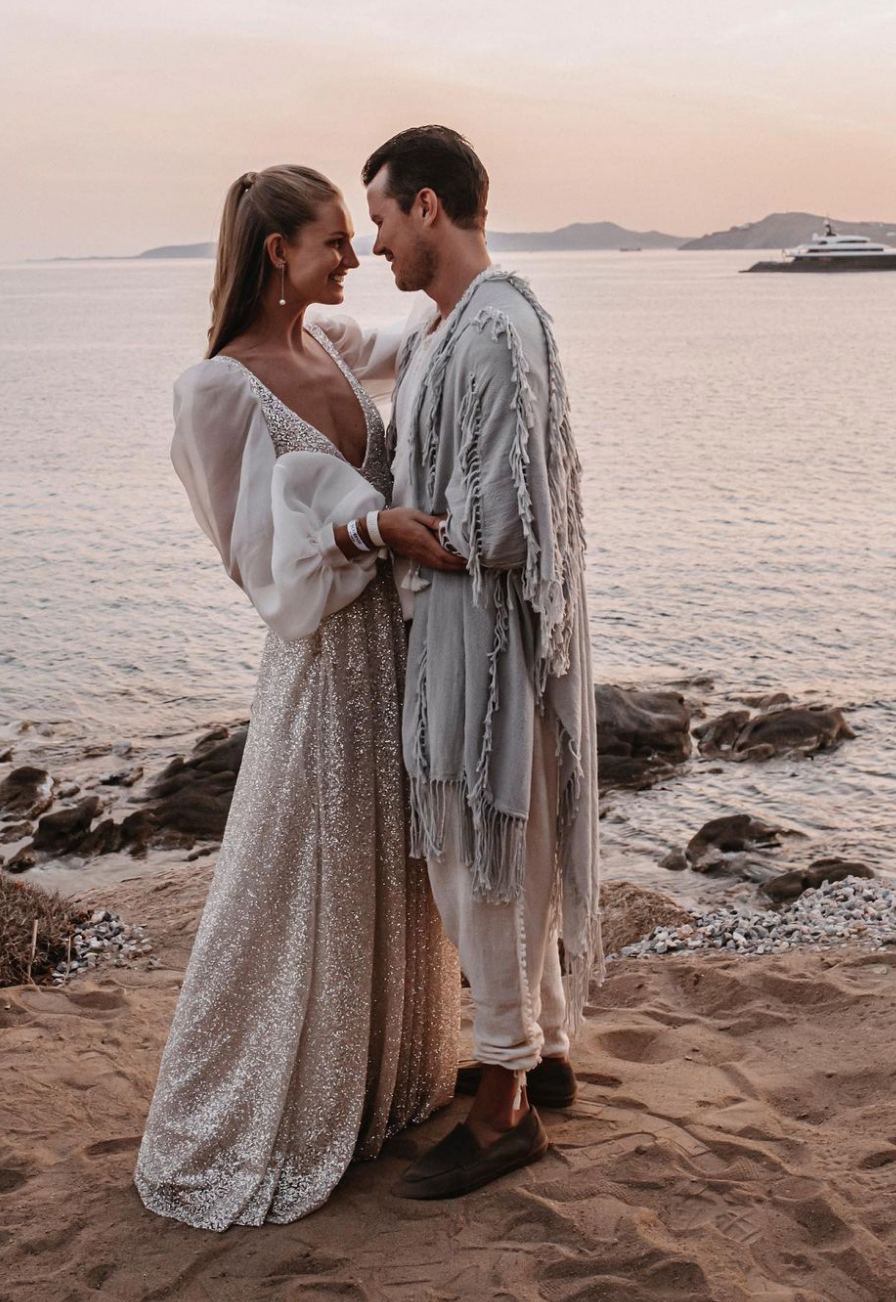 Love means surrendering to an incredible force that brings two people together in the craziest and most beautiful of ways. It means sometimes waiting a long time for the stars to align in the perfect constellation until you find the right partner. And once you find that special love, it is worth every moment of the ups and downs.
Congratulations to our bride and groom Sabina and Lino who celebrated their love together with friends and family on the picturesque island of Mykonos in the dream location Scorpios Mykonos. Sabina shines in our glamorous Flirty Glitter Dress with Sleeves from the Crystal Collection.
We believe in true love and the beautiful connection Sabina and Lino share and wish them to live their best lives together filled with happiness and joy.
Thank you Tali Photography for capturing this beautiful moment.