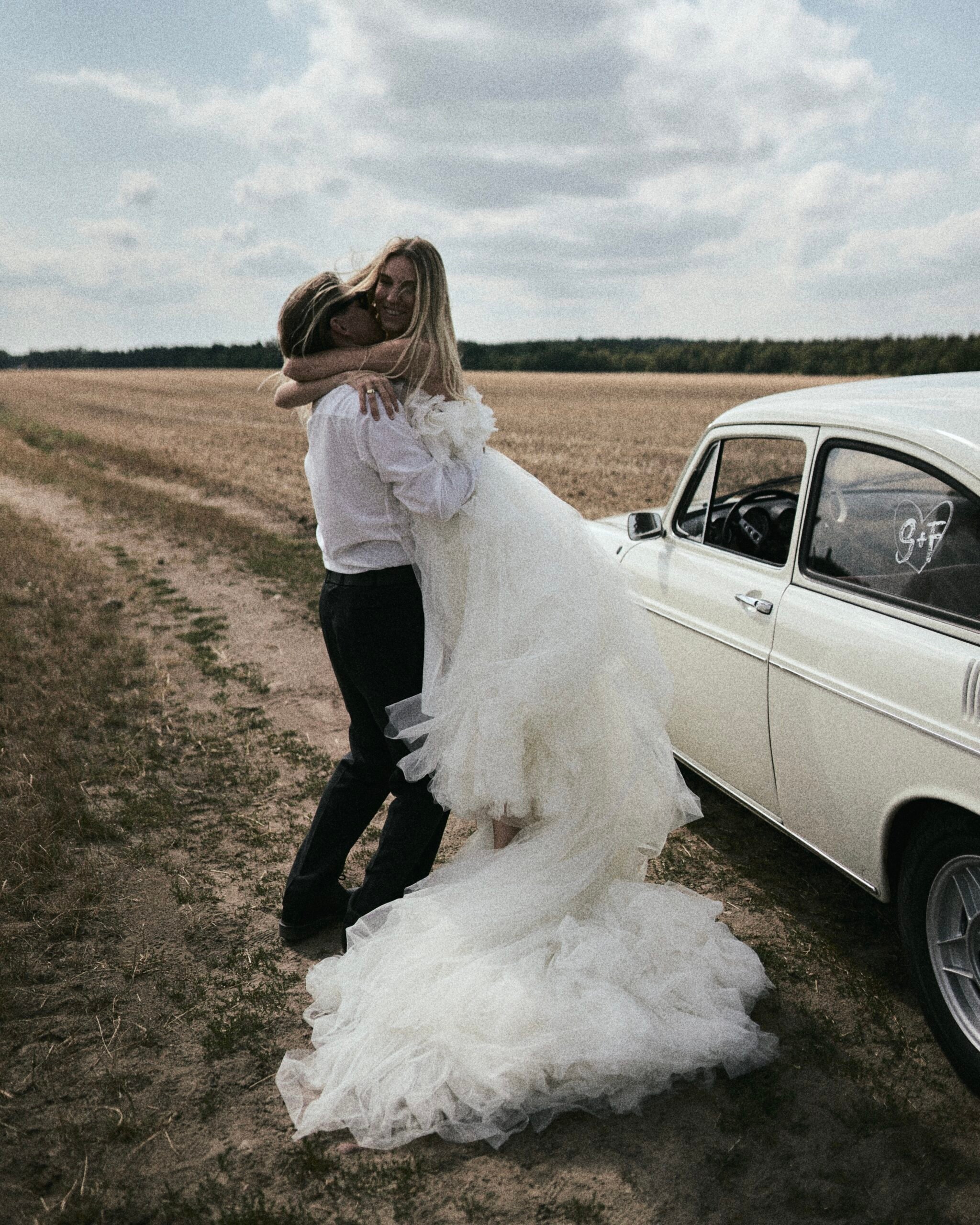 A weeding as cool and chic as the couple themselves..

We congratulate our beautiful couple Shawny and Franz! They celebrated their love for each other on the 23rd of july of 2022 in an intimate and glamorous wedding with their loved ones around.
Shawny wore the Fringe Lingerie Dress for her summer wedding, which matches her romantic but also modern elements. She also chose the gorgeous Prima-Vera Couture Dress for her special day. The Look was completed with the Edgy Veil that underlined her personal look perfectly.

We wish you all the best for your future together. May it be filled with lots of love.

Thank you Luise Amelie for the pictures!