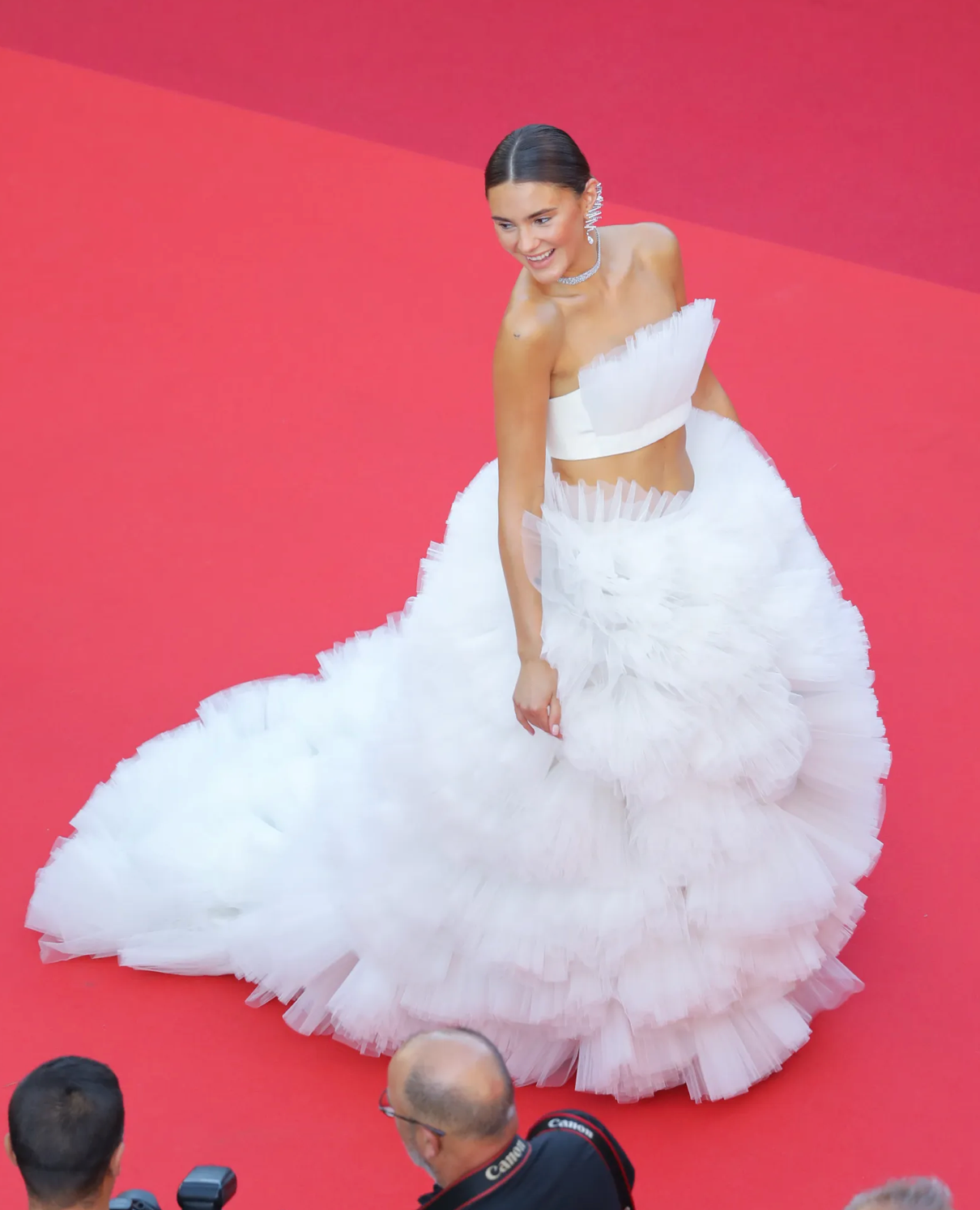 The 76th festival was a hit! Besides great movies, incredible international celebrity density, breathtaking gowns, the first female president of the film festival – Iris Knobloch made her successful debut. Bravo, Madame Knobloch!!!
Ruby O.Fee brought a lot of old Hollywood glam to the red carpet in our evening gown designed for her. Vanessa Mai stole the show from numerous celebrities on the carpet in our 'Eternal Tulle Dress'. Her appearance was fairytale-like. And no less impressive was Stefanie Giesinger in our `In Full Bloom Dress` an extravagant second lyre. Her look was Iconic. At the official closing party we were with the charming Rebecca Mir. She sparkled in our Glitter Waterfall Dress and the Couture Bast Feather Cape designed for her.
See Ruby O. Fee´s Cannes Story at InStyle and Stefanie Giesinger´s at Vogue Germany.