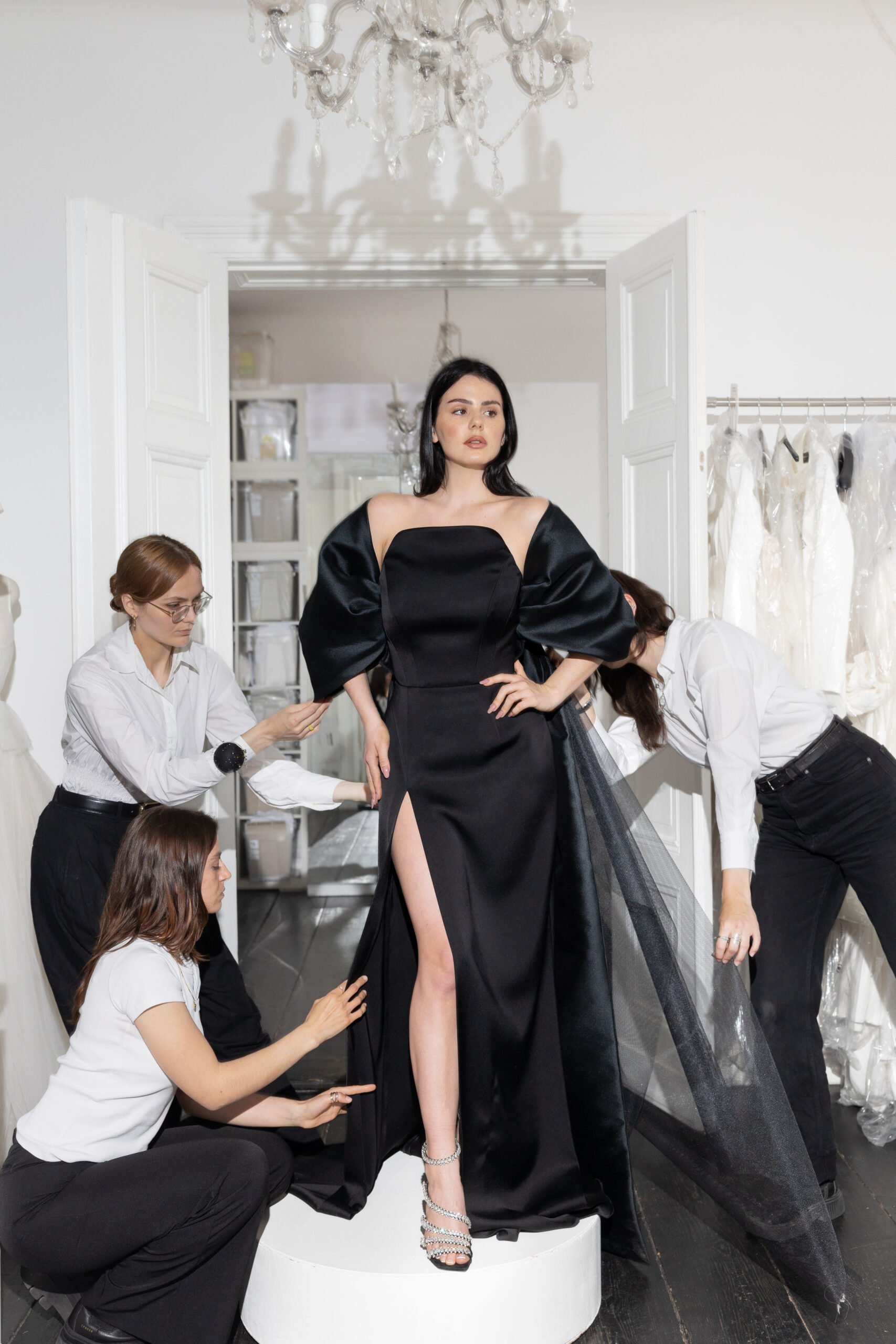 We had the honor of working with the enchanting Ruby O. Fee to create a dress for the Opening Ceremony.
She wore a black long corsage silk dress with extra high slit leg and a flared bow cape. The whole look exuded a tremendous amount of old Hollywood glamour.
Get a sneak peek behind the scenes in our studio and see the making of Ruby O. Fee's dress.