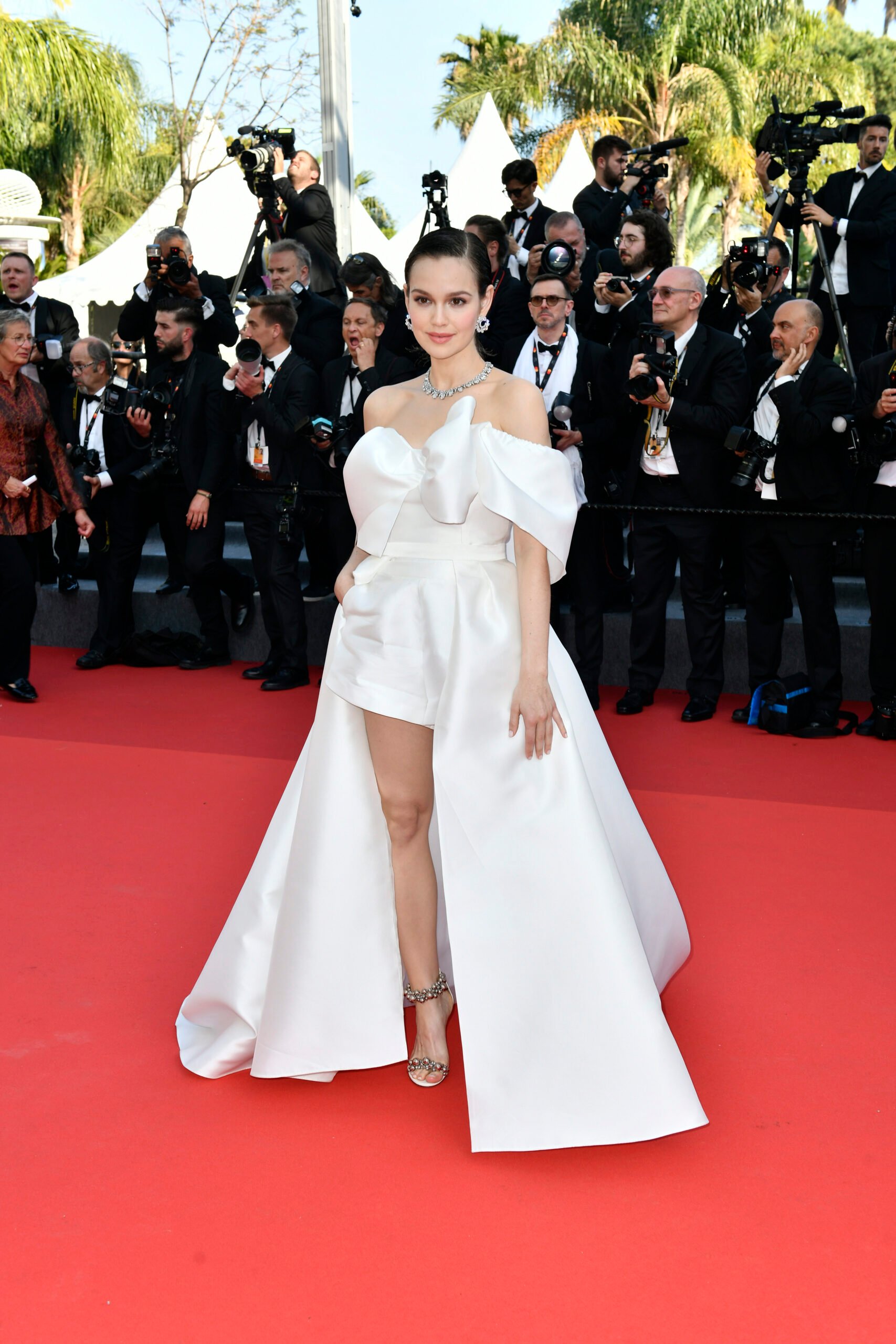 After last years glamorous looks Kaviar Gauche was back at the 75th International Film Festival Cannes.
Kaviar Gauche was accompanied by the beautiful actress Emilia Schüle.
The beautiful Emilia wore a few looks by Kaviar Gauche at the Fitting at the Hotel Martinez.
For the opening of the Film Festival she wore the Bowerall and Over The Sky Skirt and was the highlight of the night in her fabulous look.