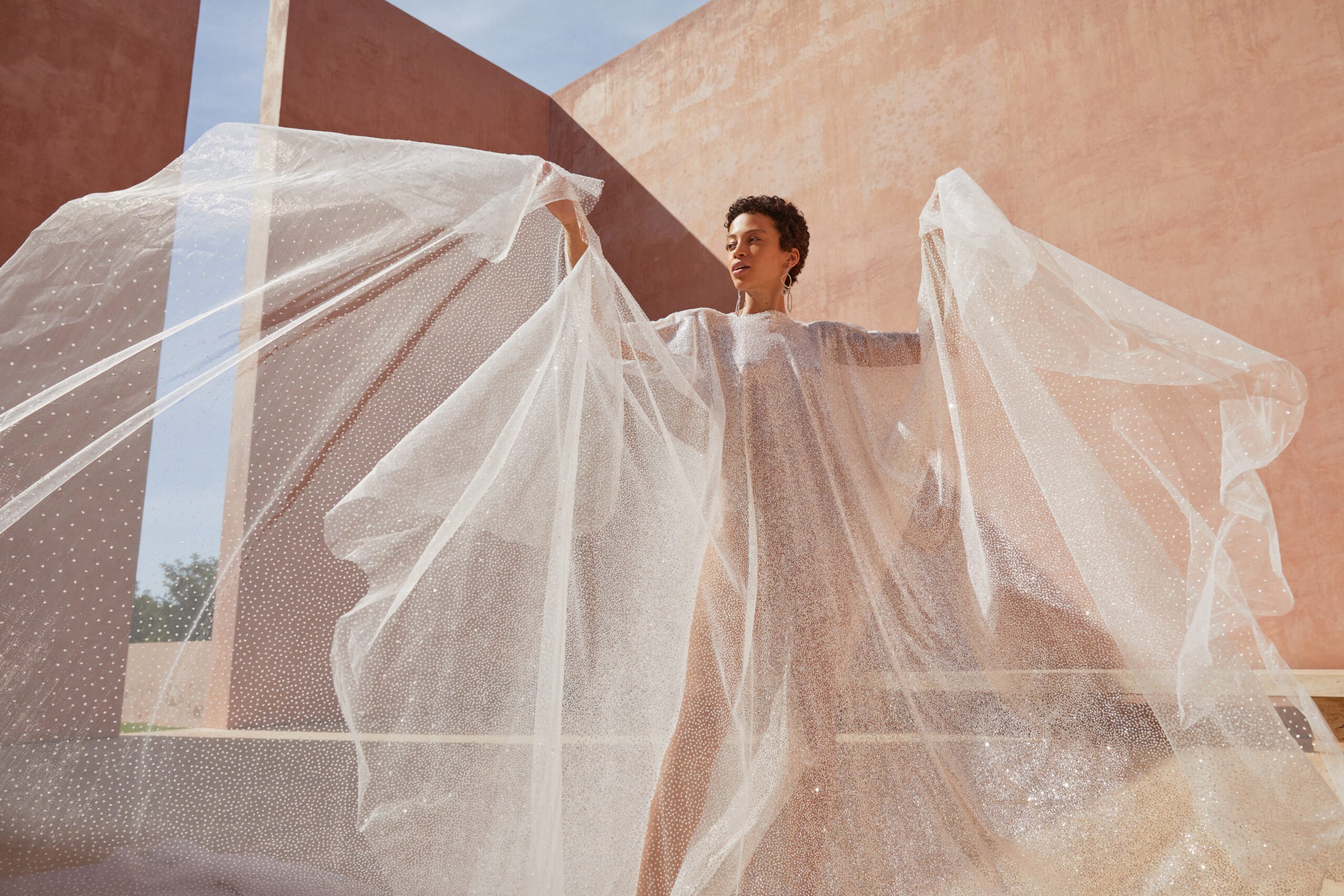 10/2022
The concept of infinity inspired designers Alexandra Roehler and Johanna Kühl of KAVIAR GAUCHE to create the current 2023 collection -Modern Infinity.
The collection was shown at Bridal Fashion Week New York on the 10/14/22. Modern Infinity is the story of a modern fairy tale spun from delicate silk fabrics, gossamer tulle, glitter, beading, sequined fabrics, voluminous flounces, heavy silk fabrics, and delicate tulle corsages. A collection that embraces the infinite vastness of the universe and firmly believes in the infinity of love, confident and dreamy at the same time.
In the 26 looks of the collection are graphic silhouettes next to lush skirt volumes, delicate veils, knits and many sculptural flounces. They sometimes undulate around the body and sometimes as in the highlight of the collection the Infinity Volant Dress, where from one shoulder flounces cascade resting on each other in lush layers and then dissolve into width to the hem of the dress, can be seen. Edgy suits are broken up by flounces. Edge meets wave, creating a tension-filled harmony.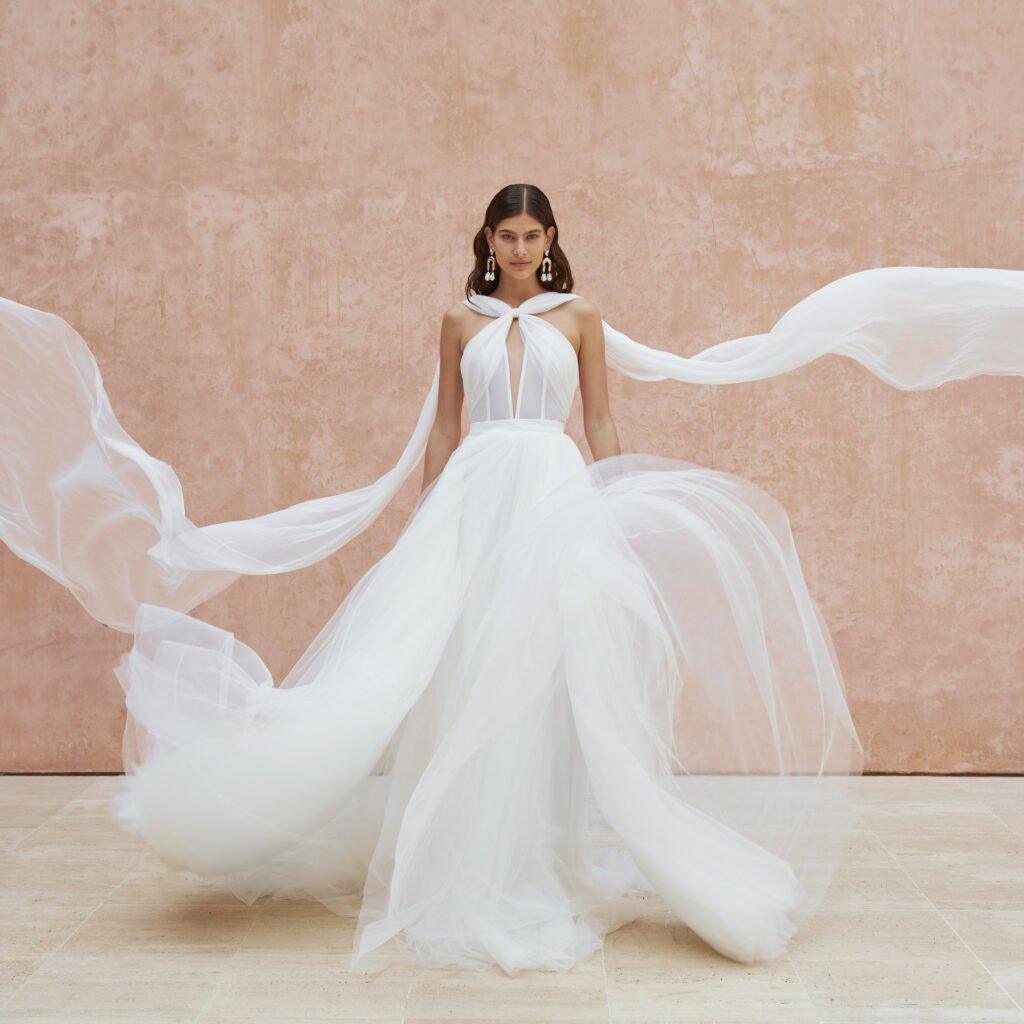 This year's Modern Infinity collection expresses more than ever the designer duo's iconic 'understated elegance'. TheModern Infinity collection was shot by Camilla Armbrust at the legendary Neuendorf House inMallorca. The house, designed by star architects John Pawson and Claudio Silvestrin, reflects infinity in its clear and generous design language and therefore offered itself as the perfect shooting backdrop.Hair and Make-up by La Biosthetique.
To see the entire collection click here.