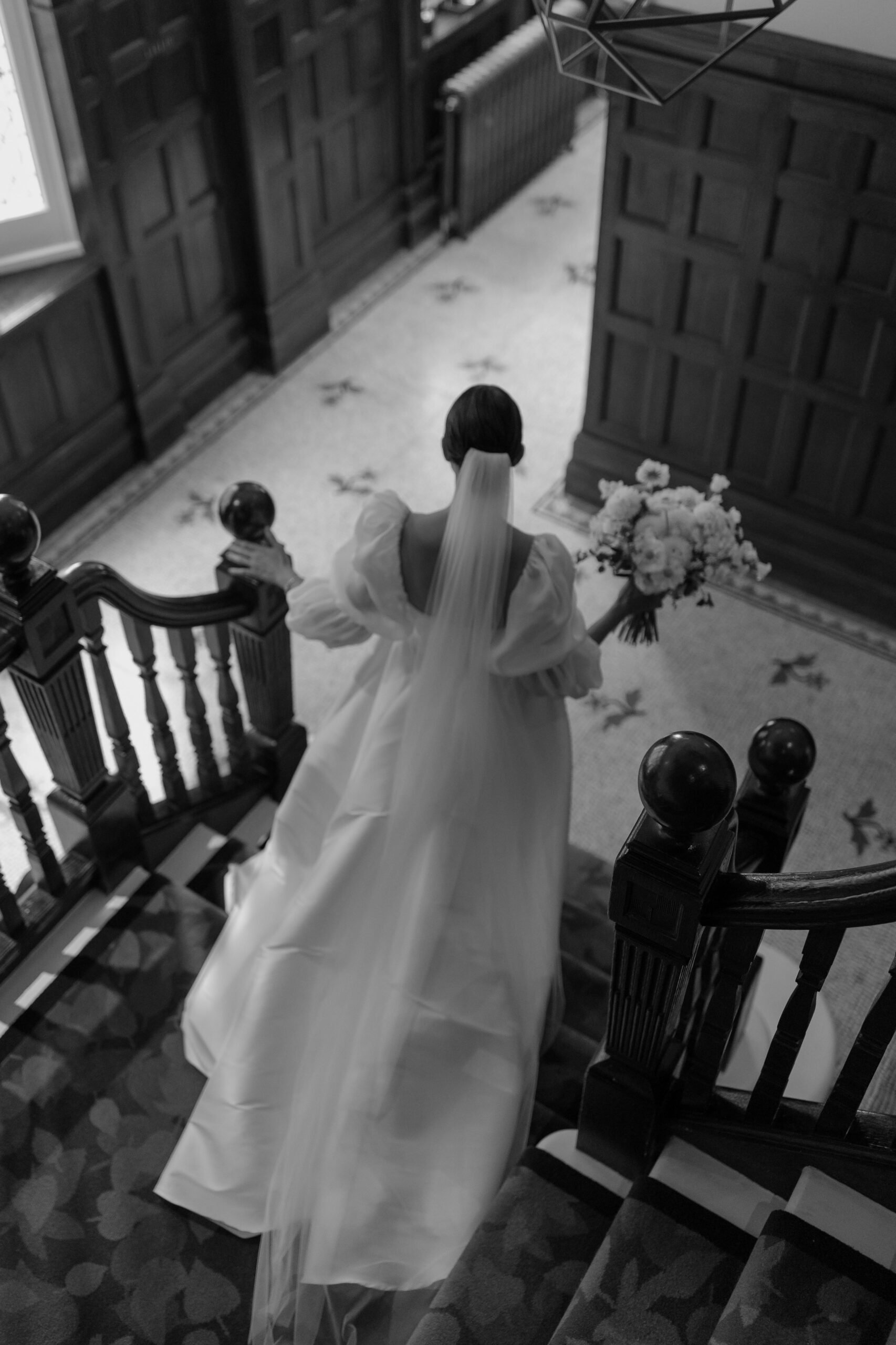 11/2022
The bride Julia Haghjoo had very distinct ideas in mind for her wedding dresses Julia and her husband Adam celebrated their union surrounded by their loved ones over the course of three celebrations between August and September 2022, starting with their civil wedding in London, a weekend party in Somerset, and ending with an intimate ceremony at Kew Gardens.
Julia celebrated her civil wedding at the Cadogan, A Belmond Hotel in London. For the occasion she chose the Bardot Dekolteé Dress from the Sans Souci Collection.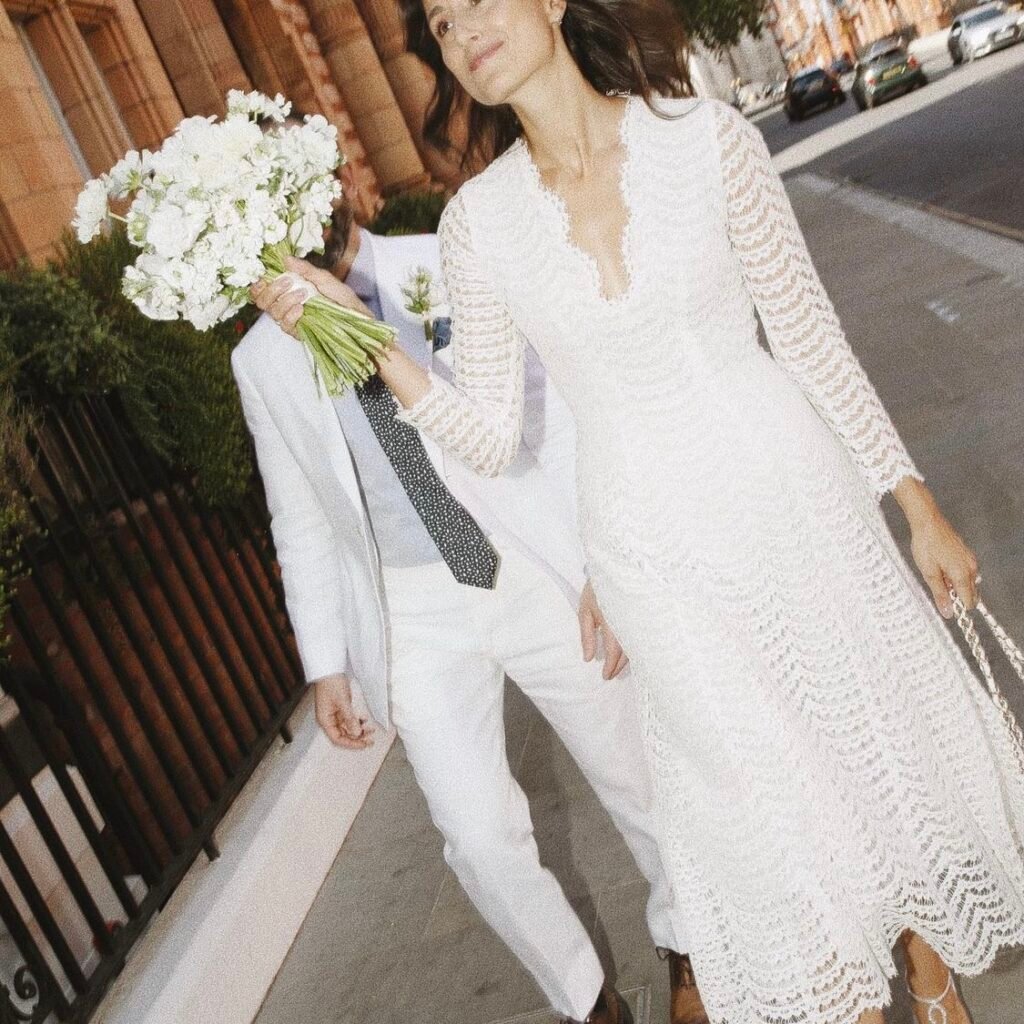 Pictures taken by Noor & Zee
For her big wedding celebration Julia collaborated with Alexandra Röhler and Johanna Kühl from Kaviar Gauche to make all her bridal dreams come true. She wanted to add and highlight both dresses with outstanding puff sleeves which she got inspired by the Renaissance period of Europe.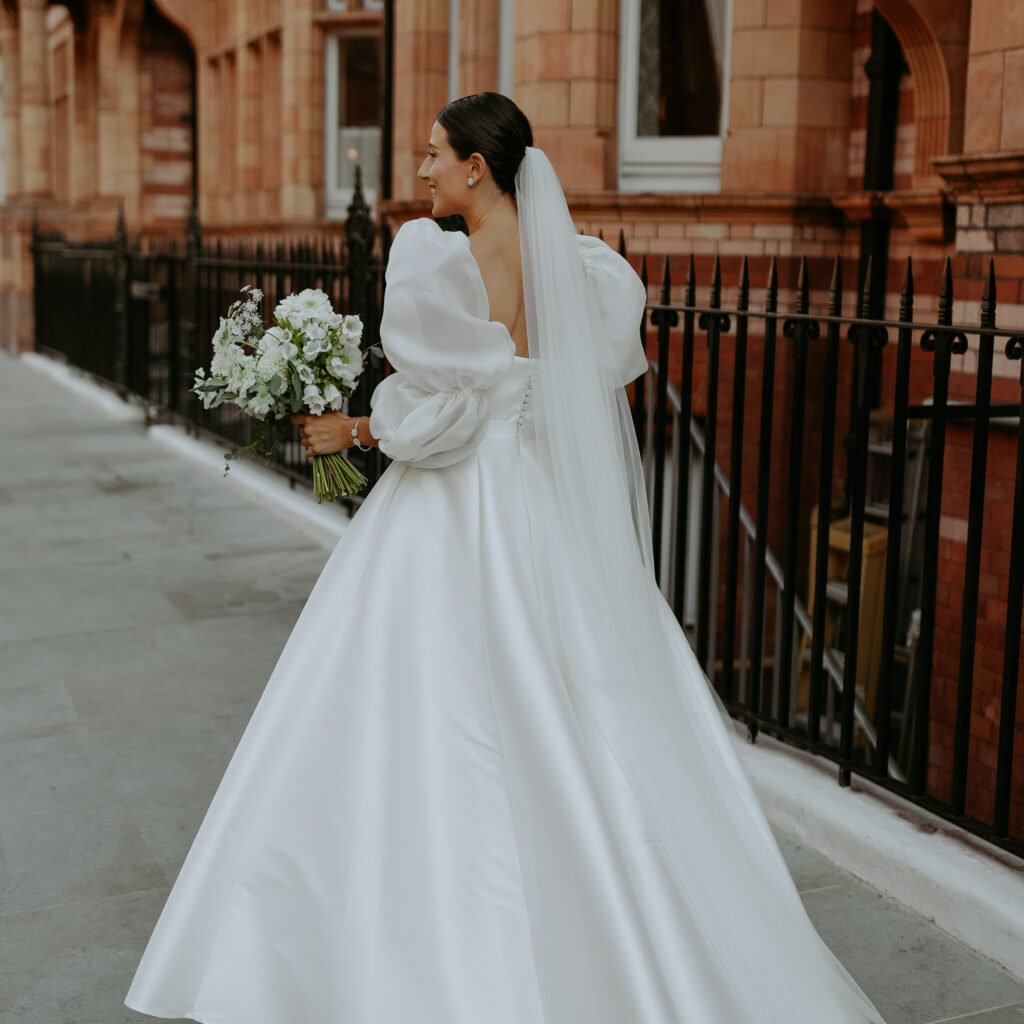 Pictures taken by Alexandra Wysocki
The night before at her reception with her loved ones Julia wore a custom made Sunny Scarf Dress Midi.
Pictures taken by Julia Haghjoo
For her last evening dress Julia got inspired by the jazz-era style of the 20s, since she first thought about a Great Gatsby theme.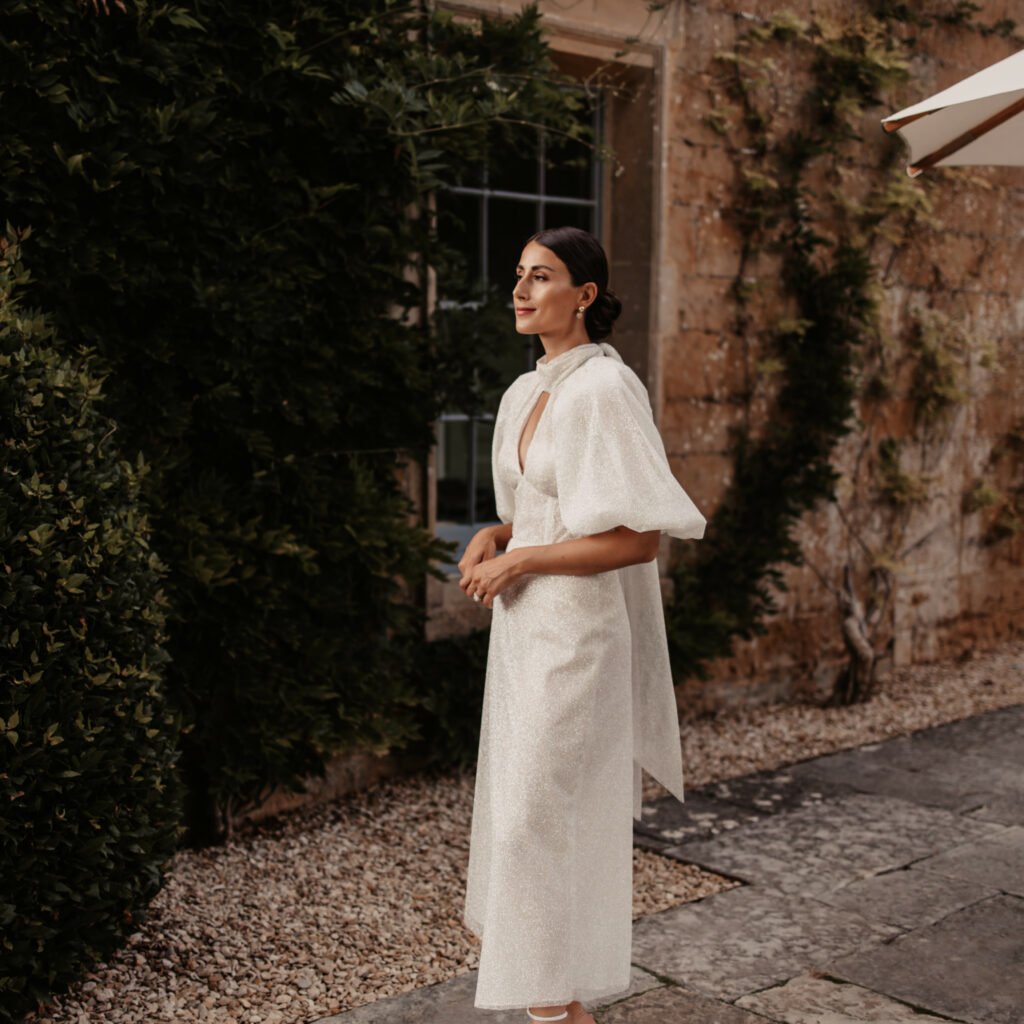 Pictures taken by Emily Hamilton
Read more about her beautiful wedding on Vogue.fr