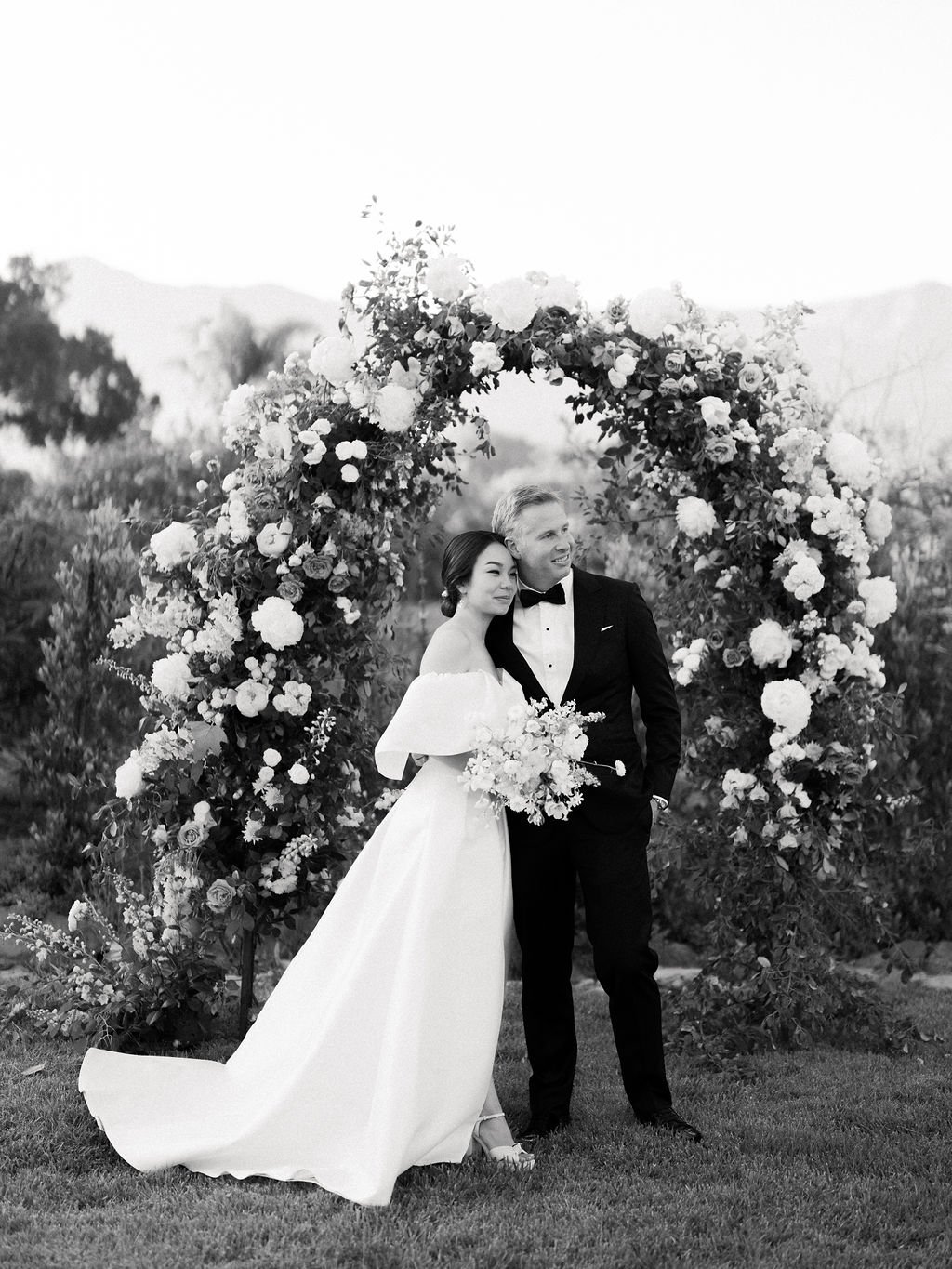 A romantic wedding in California..
was celebrated by Nicole & Ethan in a breathtaking private mansion in Montecito. Surrounded by their friends and family they had the best time. What better reason than love is there for a huge celebration?
The californian climate, the love of the couple and the contagious happiness of their loved ones made this day so special.
Not only the Location was a dream come true. The bride looked absolutely amazing. She chose the short Bowerall in combination with the Over The Sky Skirt. The romantic and modern look was a perfect fit for her and her wedding.
For their future we hope that the couple celebrates their whole life together as beautifully as on their wedding day. We wish them all the best for their future together. All the love and happiness.
Thank you to Jen for the amazing pictures.